Canary Backer and Pre-Order Update—Dec 13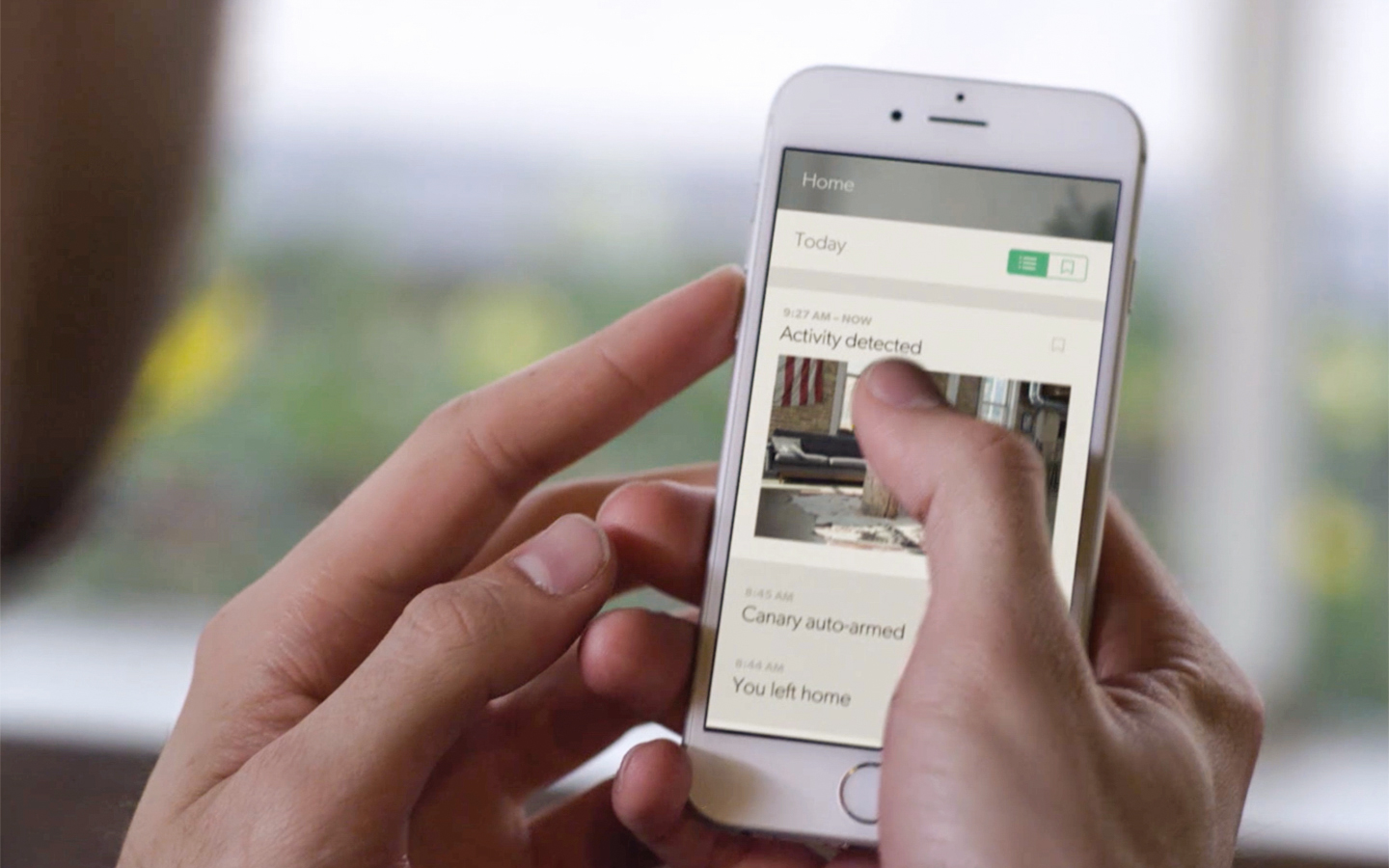 It's been another very intense (and exciting) week at Canary. We've been working to get all of our recent improvements integrated into the product and tested with our current users—so that we can be ready to ship out to all of you soon after the holidays. We don't have exact shipping dates for all of you yet, but everything in our testing (and the response from current users) is looking very positive, so we're close. We will provide a specific rollout schedule as it is firmed up.
In last week's update we shared a sneak peek at the Canary app—with images and video—and we definitely appreciated the overwhelmingly positive responses. If you missed that post, we invite you to check it out.
The app is obviously a huge aspect of the Canary product experience. Over the past week we pushed many updates to the app—both iPhone and Android—to improve stability, resolve various reported bugs, and optimize it for the new iPhone screen sizes.
In addition to shoring up the mobile app experience, our engineering focus has been on infrastructure automation and scaling, and pushing over-the-air updates to the devices that are currently in use. These updates improve the embedded software on the device, for things like night vision, live-streaming, and added security and get us closer to mass rollout.
New feedback from users
We promised last week that in this update we would share more feedback from users who are currently using and testing Canary. Here's some of what we've been hearing this week:
"Working great. I love the fact that when people visit, this device is well concealed because it looks like a wireless speaker or router."
"The latest version of the app is working great. It's nice to see it updated to work with the iPhone 6 screen size. I'm no longer having issues with the activity log freezing and the overall interface seems smoother. All-in-all I'm very pleased with the device. I think it'll be a great seller as the consumer (like myself) becomes used to wanting to check in on what's going on at home. We all like to know our homes are safe, and being able to check on the dog is a nice bonus that keeps me coming back to the app (honestly, it's probably one of the more frequently used apps on my phone at this point!)."
"Have had it up and running for a couple of weeks steady now and it has been running well. I enjoy being able to view my dogs while they are in our basement."
"I have not been having any issues, but wanted to check in and say that the product has still been working well. I'm not having any issues and the camera has proven an amazing security camera."
"I find myself forgetting it's there. Honestly, I think this is a very positive thing; I don't think about the device all day every day. I see it out of the corner of my eye now and then, and it crosses my mind, but it functions well enough that I can't complain about what it does and how it does it, and when I DO actively use the device and app (to watch the live feed or look at past captured events) my overall experience is very positive. For a device like this that should work without a lot of fuss, I think the highest praise I can give is that I forget that it's there."
Holiday gift card reminder
One more reminder: if you ordered a Canary to give as a holiday gift, please fill out this form now so we can get it to you ASAP. We sent out cards to everyone who filled out the form so far, so they should arrive early next week. Happy gifting!
---
---