Canary Backer and Pre-Order Update – July 17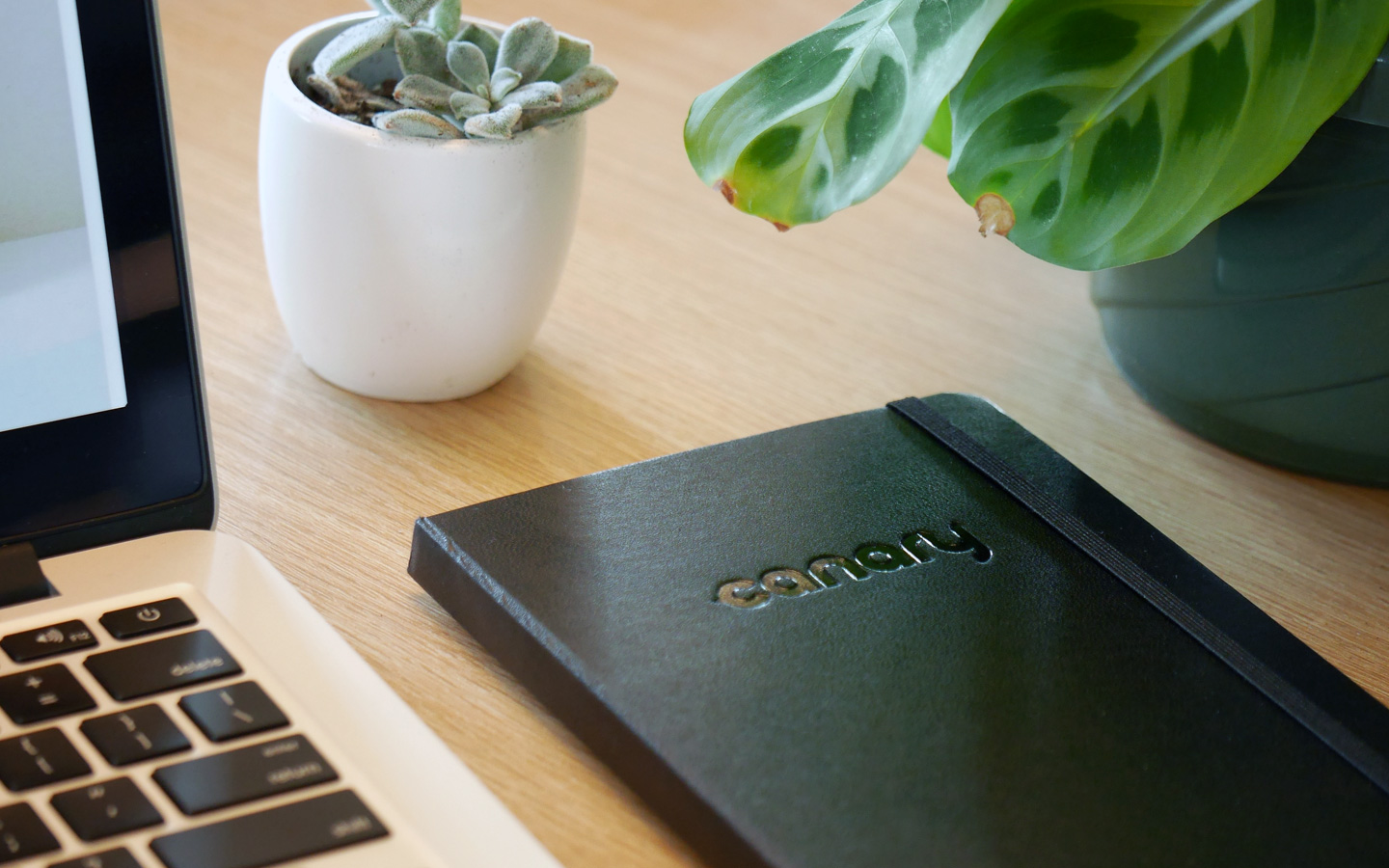 Hey friends!
Every month is a big month at Canary, but the past month felt particularly exciting for me personally. Why?
Well, as many of you know, we've been intensely focused on testing for the better part of 2014. During lab testing, we identified and resolved some issues surrounding Canary's temperature sensing abilities. Our design team continues to let its obsessive tendencies shine through as we fine-tune every last detail of the industrial design. (Hat tip to James Krause, who has been leading this charge with tenacity.) And our engineers seem to be drinking more and more Red Bull, getting less and less sleep, and a few of them are practically living in our Faraday cage.
But what was so exciting about the past month specifically?
For me, the Canary experience really came alive more than ever before. As our device testing migrated out of the labs and into our homes, I've been experiencing firsthand the true value of what we're building. And it's awesome. I thought I'd use this post as an opportunity to share with you some of my recent experiences using Canary in my own apartment in Brooklyn.
Setting Up
Having set up more IoT and electronic devices than I can even count, I've grown a little jaded—and in some cases, utterly annoyed—with tricky setup processes. Many products tout being "simple," but then use overly-engineered methods with some combination of QR codes, access points, flashing-lights, pin codes, BTLE, and even complicated wiring, resulting in far too many failed attempts and inexplicable error messages.
I'm happy to say that we designed the Canary setup process to be a unique exception to this trend. I set up my Canary on the credenza in our living room (actually my wife, Amber, set it up because I wanted to watch her go through the process), and it took just a few minutes. Our engineering team is focused on optimizing this process so it will be even faster by the time we ship. Even so, it's already way more user-friendly than what I've come to expect from other products.
Traveling
Incidentally, a couple days after Amber and I set up our Canary, we went out of town for the weekend. It was perfect timing actually. When we left, Canary armed itself and was able to keep an eye on our place while we were gone. Is it wrong to say that part of me hoped someone would try to break-in just so Canary could catch them? Well, luckily that didn't happen and Canary didn't have to notify us of anything in our absence.
An empty apartment doesn't make for very exciting live streaming, but the lack of excitement was a good thing in this case, especially since our place was supposed to be empty. Nothing remotely concerning happened during the weekend, and it was definitely nice to know for sure that everything was calm while we were 1,200 miles away.
Checking In
One of the most amazing things about having Canary in my home (for me at least) is being able to see my four-year-old daughter's antics throughout the day. I realize now—I've been missing out on a lot of good stuff! Since Canary is disarmed when my wife and daughter are home, it doesn't send me notifications about all the motion it detects, and that's good, because my daughter has all kinds of energy. But I can open up the app anytime and see what she's up to.
To be honest, it's hard not to check in on her constantly. What's really cool is that if I catch my daughter doing something particularly mind-blowingly cute (and my definition of this is broad, I must admit), I just tap record to easily save the clip for later.
Saved clips are simple to navigate to within the Canary app, and it's been fun for me to go back and rewatch moments that I would've otherwise missed entirely. My daughter had fun watching a recap of her favorite moments from throughout the day, too! She might be the youngest Canary fan out there.
Privacy Testing
Don't worry, I know what you're thinking: "It's great that you're loving your Canary, Jon, now why don't you send me mine already?" Well, we're getting there. The app is looking great. The real-world testing is proving successful. But we're still catching bugs, fleshing out some features, and optimizing what we've already built. One of the features we're fine-tuning is Canary backup contacts, which we wrote about in detail last week. Additionally, we're working on improving the essential data security aspects of our infrastructure, which obviously needs to be top-notch and thoroughly tested (including passing multiple third-party audits) before we get each of you set up with your own Canary. This process is already underway. So to you, our friends and avid supporters, we say thank you for your patience, and hang tight! We really are making amazing progress and getting close.
We're Hiring
With all the forward motion we're seeing every day, it's probably no big surprise to you that our team is growing quickly. We're excited to bring on more people to help us make Canary even better, and that's why we're looking for passionate, talented, smart individuals to come on board. If you're interested in working with us or know someone who might be a great fit, take a look at our job postings here.
True Confession
Oh, and one more thing! Something else happened to me over the past month that I'm almost surprised to hear myself admit, but wanted to share with you. As our mobile team has been crafting the gorgeous Canary mobile app for Android, I've found myself strangely swooning over a Nexus 5. Okay, swooning is an overstatement. But for the first time in my life I've actually been carrying around an Android phone and sincerely appreciating it. Of course, my iPhone 5s is in my other pocket and I'm far from making the switch, but it's been an interesting mental shift for me. Just leave it to the Canary Android app to chisel away the mental barrier of this die-hard Apple fan!
---
---