Canary CES Updates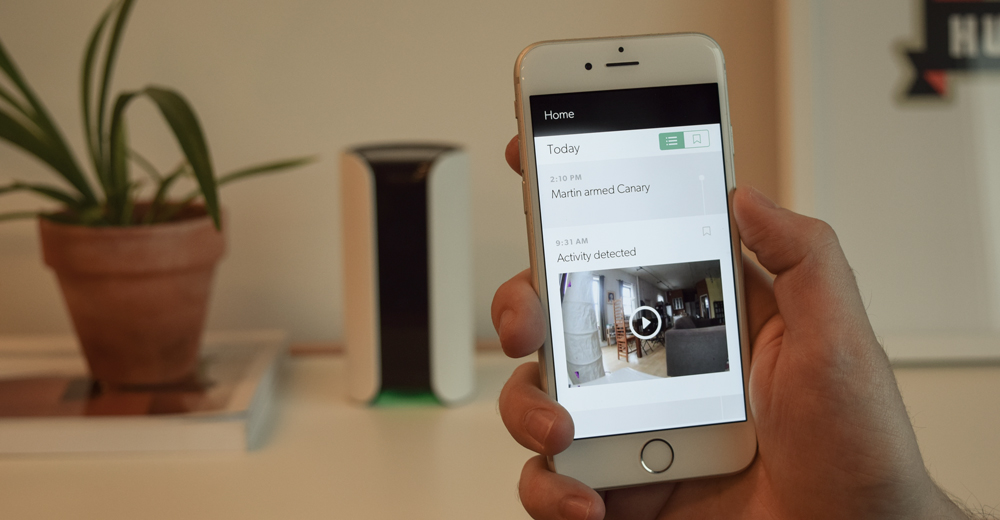 At Canary, we build our products to provide the most comprehensive set of capabilities and features available—offering you more benefits out of the box, and just as important, over the life of your device, as we continuously enable new possibilities for your Canary or Canary Flex. We believe that fewer products should do more, and that you shouldn't be left having to buy additional accessories to satisfy your security needs.
We bring this same philosophy to the development of our services and software. Hardware and software need to work hand-in-hand, which requires envisioning the future well before it becomes reality. At the end of the day, we want to provide the most intelligent and useful video-based monitoring and security experience in the market. And we want to do it by ensuring that your Canary is built to adapt to new technologies that can enrich your experience, rather than requiring you to upgrade to new products. No matter whether you bought your product three months or three years ago—we want you to have the best experience possible for the devices in your home.
While others focus on releasing new hardware that augment their current product and require you to spend more to get more, we build our products to last, and focus our time on developing software and services that improve our existing products over time.
With that in mind, today at the Consumer Electronics Show (CES), we announced exciting new products and services that start rolling out now through the first half of this year. Read on to learn more about new AI features coming to Canary, a new integration with Amazon's Alexa, and to see a brand new Canary product that's available to purchase right now.
Person and Package Detection
Last month, we revealed that Person Detection would be coming to Canary soon as part of a suite of new AI-powered features called Canary Vision. Person detection is rolling out to all Canary devices this month.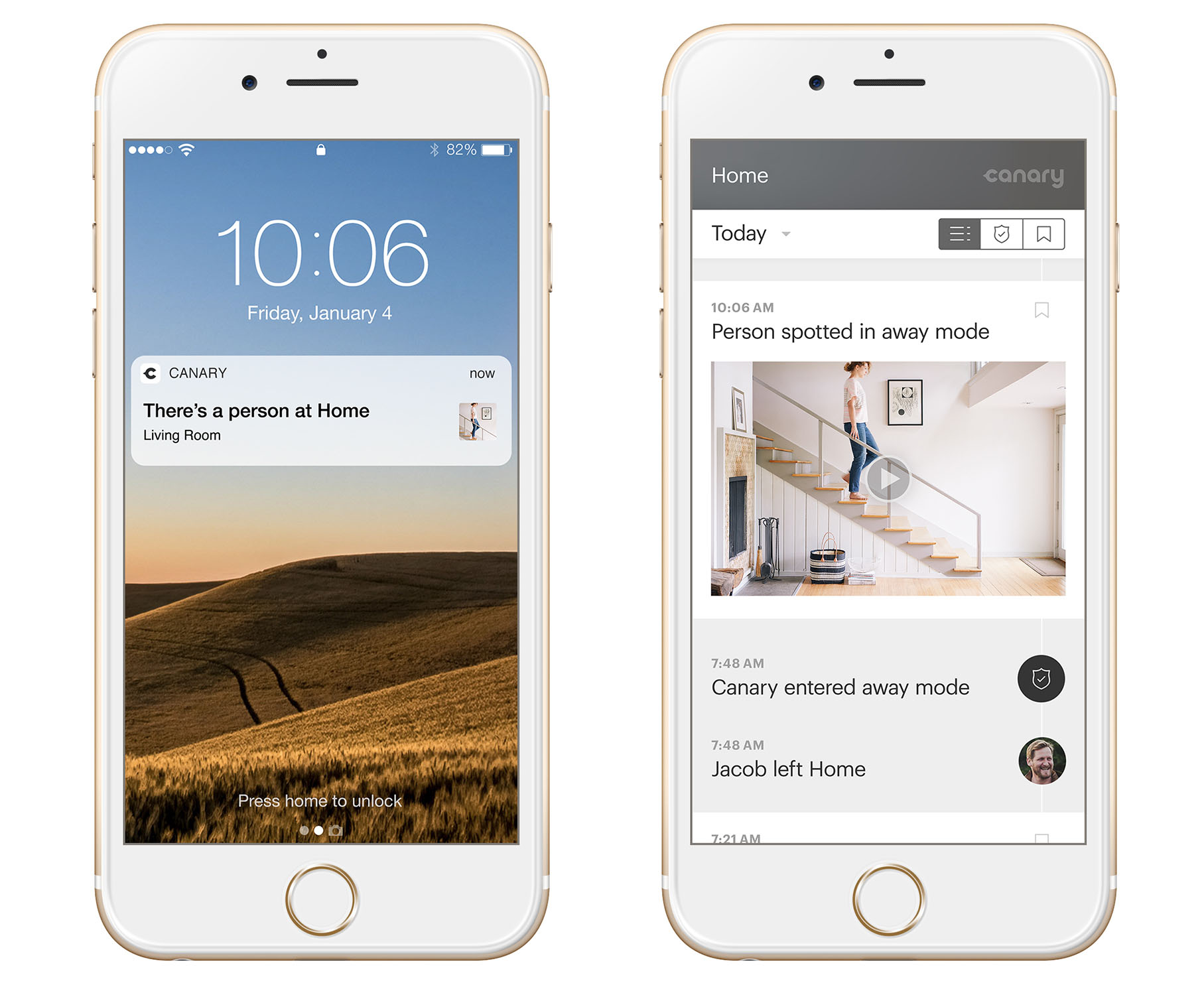 Now, we can share what will be the next addition to Canary's powerful new AI suite: Package Detection. Package Detection will allow Canary users with a Canary Flex to be notified the moment a package arrives on the doorstep.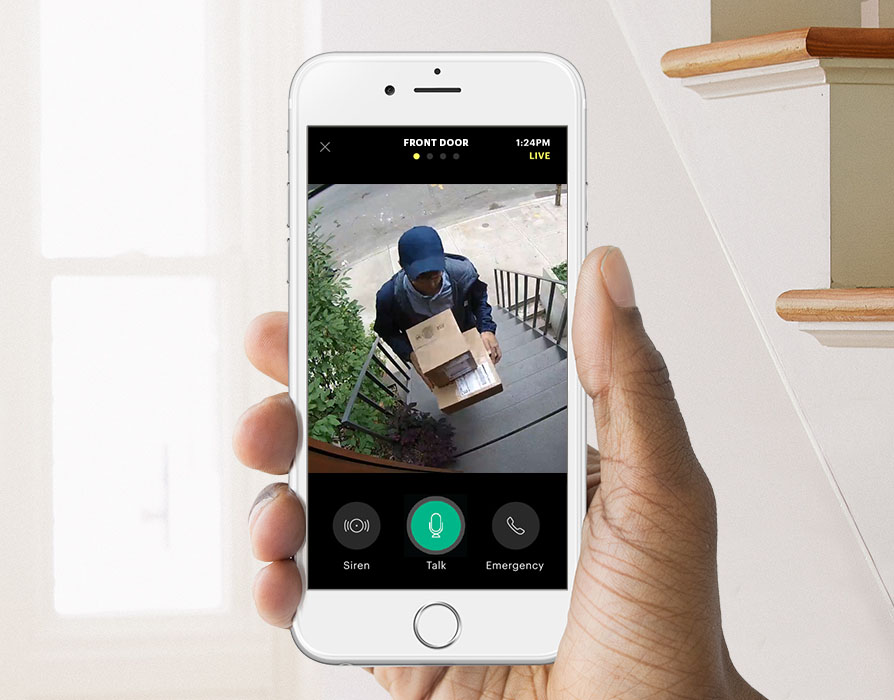 With package theft becoming all too common, Package Detection gives you real-time smart alerts for package drop-off, and ongoing monitoring capabilities that allow you to monitor your delivery if you don't have a trusted friend or neighbor to store your package safely until you can retrieve it.
Package Detection will be available for Canary Flex users on Membership and will be launched in the first half of this year.
Alexa, What's Happening At Home?
We're also excited to announce a new addition to our ever expanding lineup of integration partners. Canary already works with Google Assistant and Wink, and integration with Amazon Alexa is next on our list.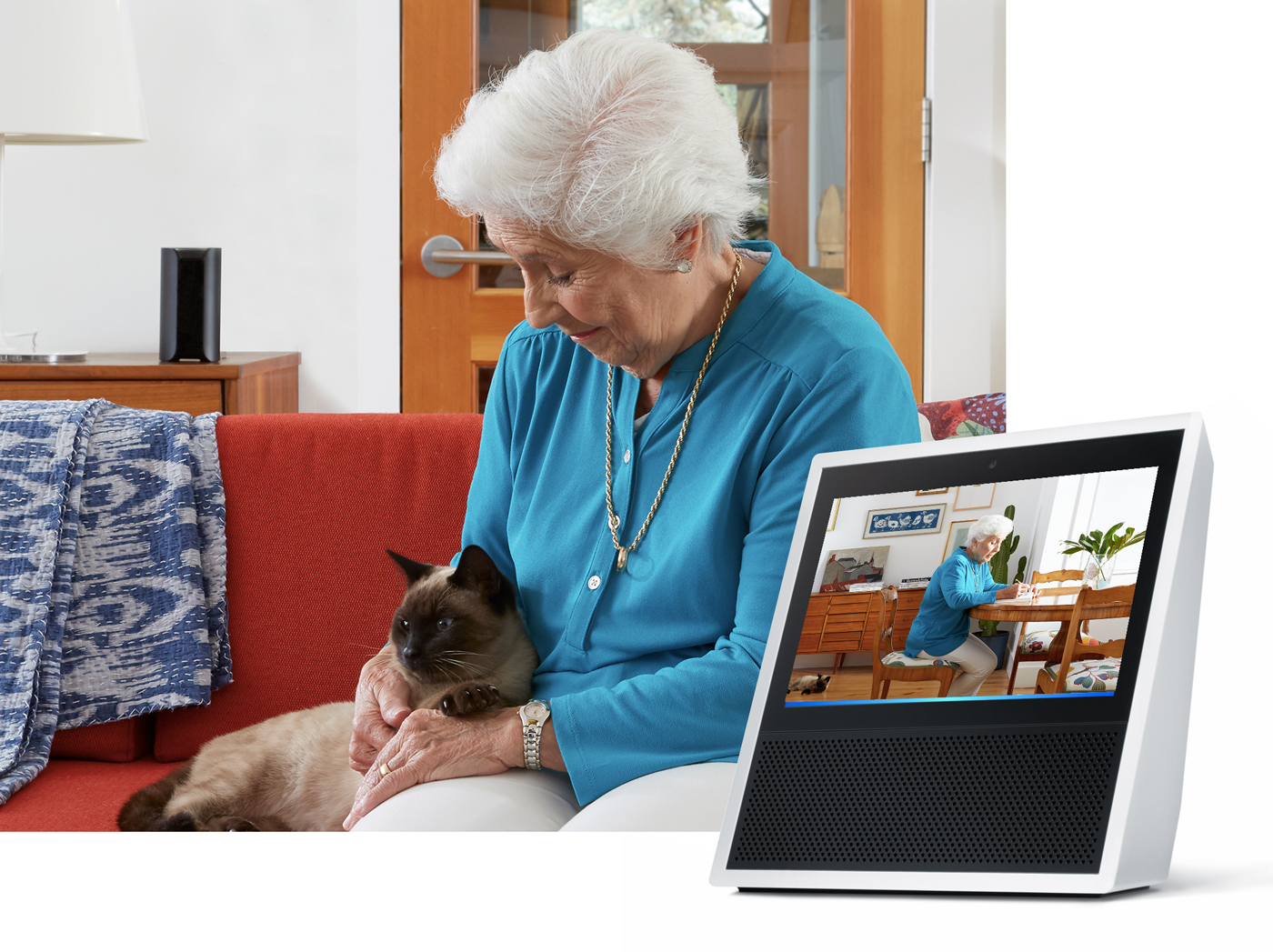 The new Canary skill for Amazon Alexa will be available on the Echo Spot, Echo Show, and compatible Fire TVs, and will let you stream live video from your Canary devices. Once available and enabled, you'll just have to say "Alexa, show me the Living Room." or "Alexa, show me mom's house." and you'll be able to Watch Live from your Alexa-enabled devices, just like that.
This integration will be launched in the coming weeks and available on all Canary devices and to all Canary users.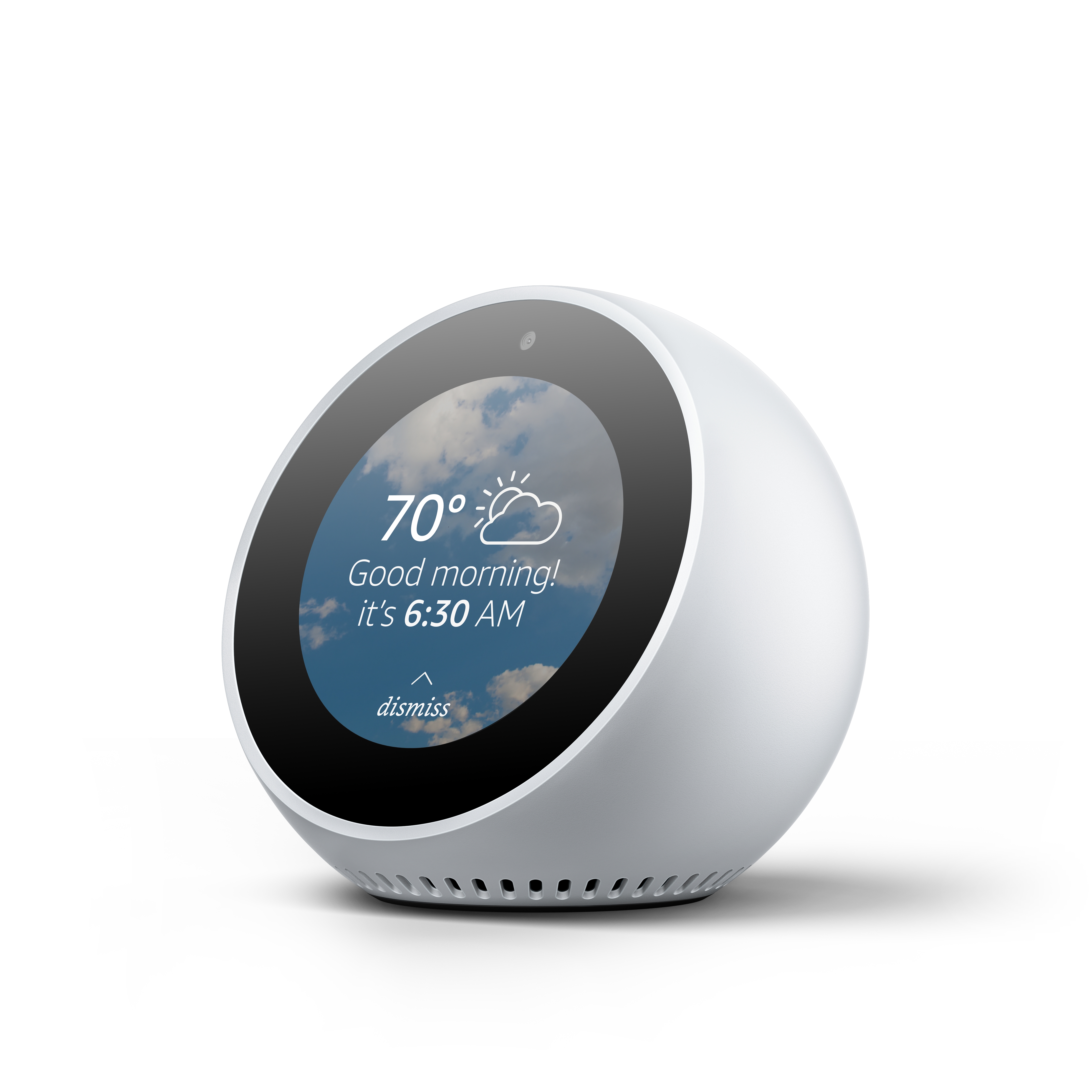 Introducing Canary View
Canary View is the newest addition to the Canary product line—and brings us closer to our vision of providing smart home security for everyone, by offering a premium Canary device at an even more accessible price point.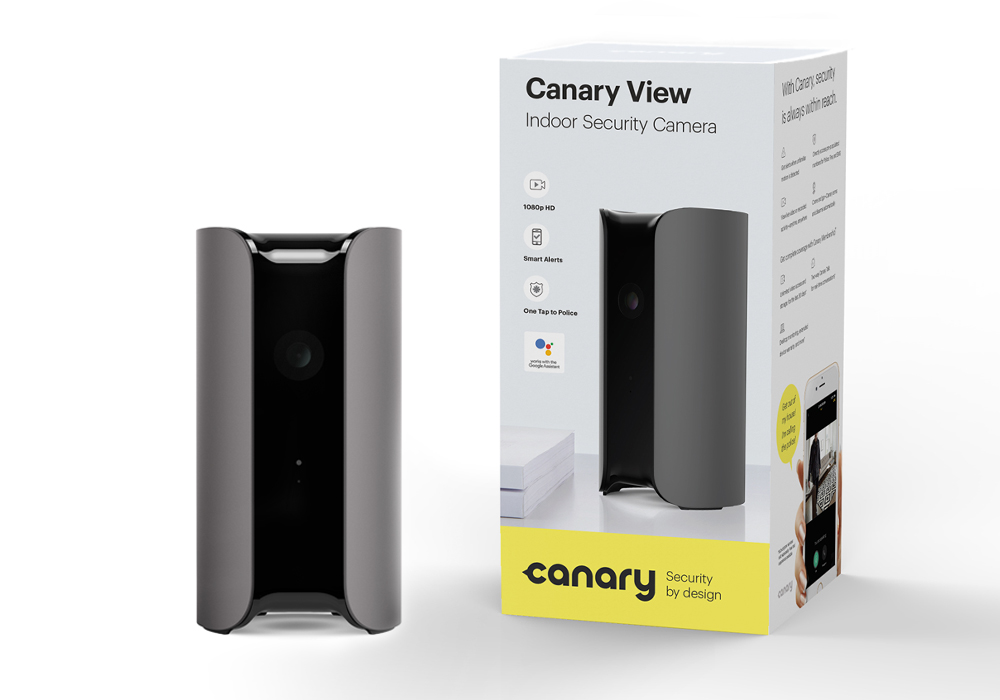 With the same great camera and form factor of Canary all-in-one, a sleek graphite finish, and the same Canary app you know and love, Canary View is the most affordable Canary yet, at a price of just $99.
Like all products in the Canary ecosystem, Canary View will continue to be upgraded as we roll out software and service updates, allowing you to take advantage of Canary Vision and other app and software upgrades. Even at a low entry-level price point, with Canary View you'll still benefit from our focus on improving services and overall product experience over time, meaning the product that lands on your doorstep will be continually improving from day one.
It's the perfect complement to any existing Canary setup.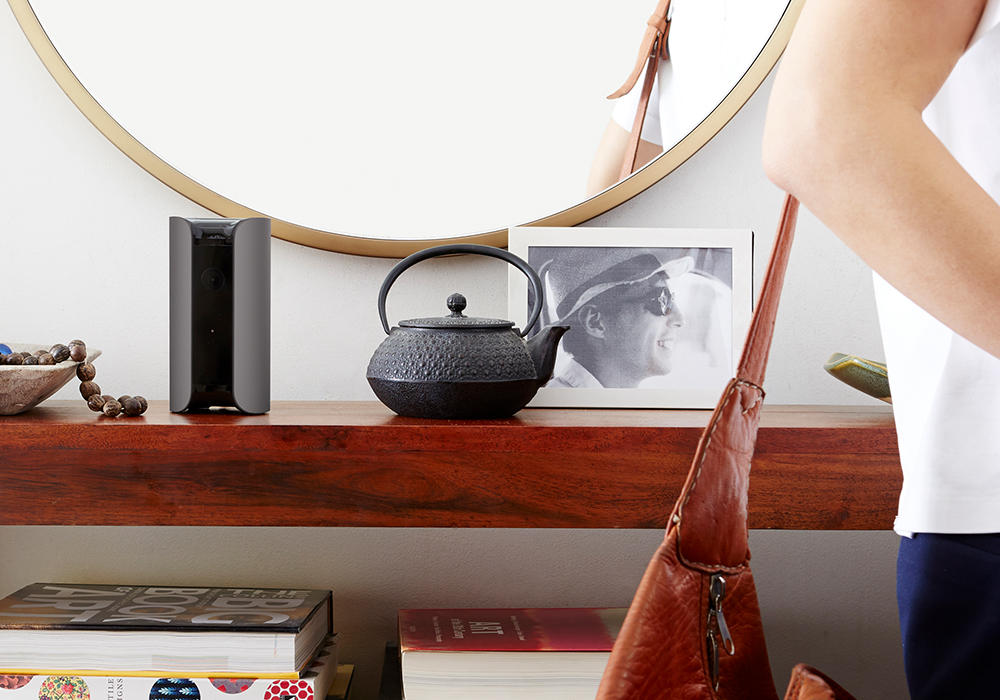 With a 147-degree wide-angle lens that allows you to watch in sharp 1080p HD what's going on in your home through both the Canary mobile and web apps (Canary Membership required to view video on Canary Web app), Canary View has many of the great features that you love from Canary and Canary Flex: intelligent alerts, one-touch access to local authorities, automatic arming and disarming, and end-to-end encryption. Whether you're adding devices to your current environment or a second home or small business, Canary View makes it even more affordable to add to your Canary footprint.
Of course, if you want HomeHealth™ Technology and a 90+dB siren, or a Canary for the outdoors, Canary all-in-one or Canary Flex are the right choices for you.
Canary View is available to buy on our website today for U.S. customers, and will be rolled out to retail partners later this month. This Spring, we plan to roll out Canary View internationally as well.
Canary Ecosystem
Now with three hardware products, an upcoming suite of artificial intelligence powered features, Canary, Canary Flex, Canary View, and Membership are the most complete and capable security solution on the market today.
When you buy Canary, we don't expect you to upgrade your hardware every few months, or buy new accessories or hubs to enable a more complete experience—we believe that our software and services should improve your experience over time, and in the background, making it as easy as possible for you to focus on what's important: protecting the people and places that matter most.
In the coming weeks, we'll be giving more updates on Canary Vision features coming to your devices soon. In the meantime, happy new year and as always, please let us know if there are additional features or services that you'd like to see from Canary in 2018!
---