Last Chance To Salute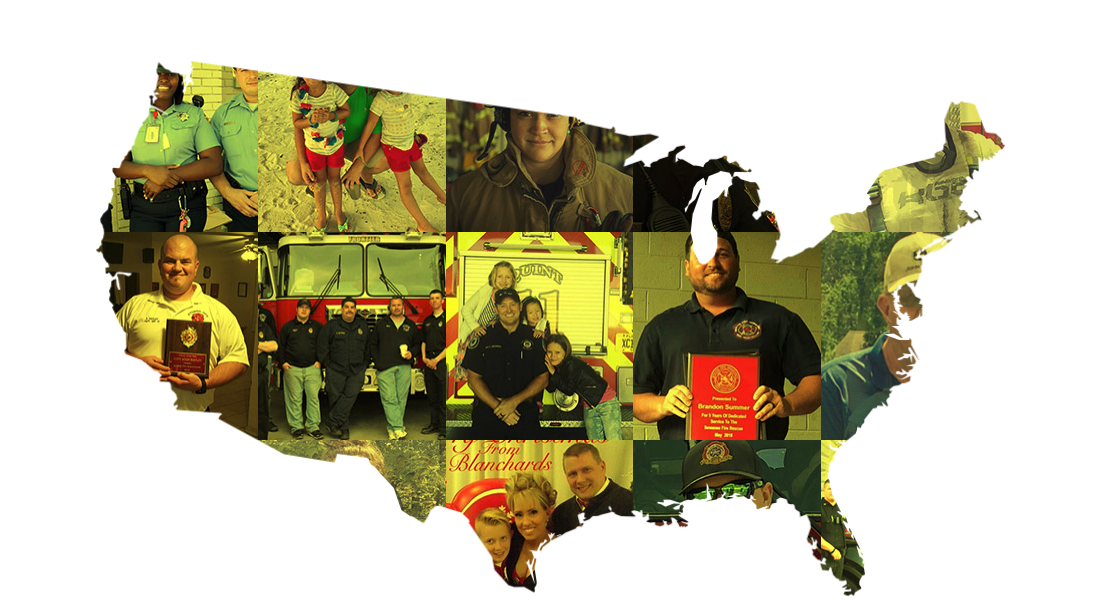 Just over a month ago, we launched our Salute First Responders campaign, designed to recognize the bravery and commitment of the women and men across the nation who serve their communities as First Responders. We wanted to highlight their stories, and give back by donating thousands of Canary security devices to individual First Responders and their departments across the U.S.
We've been blown away by the response, with thousands of nominations coming in from people whose lives have been touched by the First Responders in their communities.
Today we're sharing just a few of the amazing stories that have inspired us so much over this past month. The nomination window is over, but there's still one week left to Salute your First Responder, so read the stories below and head to SaluteFirstResponders.com to find your favorites and add your Salute.
E. Thurmond, Rockford, IL
"Eric Thurmond is a one of a kind officer in this nation. He is literally everything the public looks for when it comes to serving the community. He resides in Rockford in a low income neighborhood to create a police presence in the neighborhood itself. Thurmond has also put in his own money and own personal fundraising to buy coats, food, and other items for school kids and the homeless when the department had turned him away due to lack of funding. Thurmond has already served our nation in the military, and has again put himself in a role to protect on the homefront. I'm proud to know this officer and only wish I could be half the man he is."
C. Joy, Litchfield Park, AZ
"Cyrus Jr. is an amazingly talented and dedicated firefighter. He regularly volunteers for the union and Peoria Charities, including collecting donations for disabled children and collecting toys for the Holiday Donation Drive. He is always available to offer support and guidance to new and potential recruits, and studies and trains regularly to stay sharp. He is fully committed to his community, while still making time for his family, including his daughter recently diagnosed with developmental delays. He was chosen as Peoria Firefighter of the Year, a well deserved honor for such an amazing man."
R. Pennecke Jr., Huntington, NY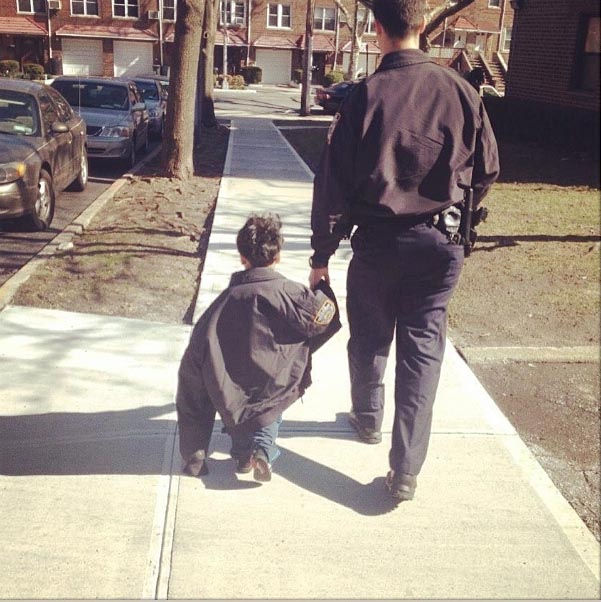 "Richard has been a Police officer for 7 years. He started in New York City where he worked tirelessly to keep the communities safe. Richard once helped a toddler find his way home after receiving a call that he was missing. The boy was wondering the streets of NYC, and was very cold. Richard put his jacket around the boy and, hand in hand, walked him home. Richard currently works on Long Island and is always proactive in trying to keep residents safe."
J. Taylor, Philadelphia, PA
"Officer Taylor is currently the only female serving in the Civil Enforcement Unit and takes pride in everything she does. She is also the founder of Comforters for Comfort—an initiative to help keep homeless individuals warm through the winter."
A. Cutburth, Houston, TX
"Adrienne, or "Big A" is a paramedic for Acadian Ambulance. What makes Big A super is that she has been battling cancer since she was just 2 years old. Within the last few months, Big A has relapsed—determined to help others, Big A convinced her doctors to allow her to work on the ambulance, so long as she wears her respirator."
Rockport Volunteer Fire Department, Rockport, TX
"Devastated last fall by a direct hit from Hurricane Harvey, nine of our families of Volunteers lost everything they had, while the rest suffered damaged homes, and lost jobs. Yet they stepped up and helped at the station for months! They continue to serve their community as they rebuild, demonstrating a resilience of heart that makes the entire community proud."
Salute Your Favorites
These stories are just a tiny selection of the incredible nominations submitted at SaluteFirstResponders.com. There's just one week left to vote, so read the nominations, Salute your favorites, and be inspired!
---