Minneapolis Family Uses Canary to Stop Home Invasion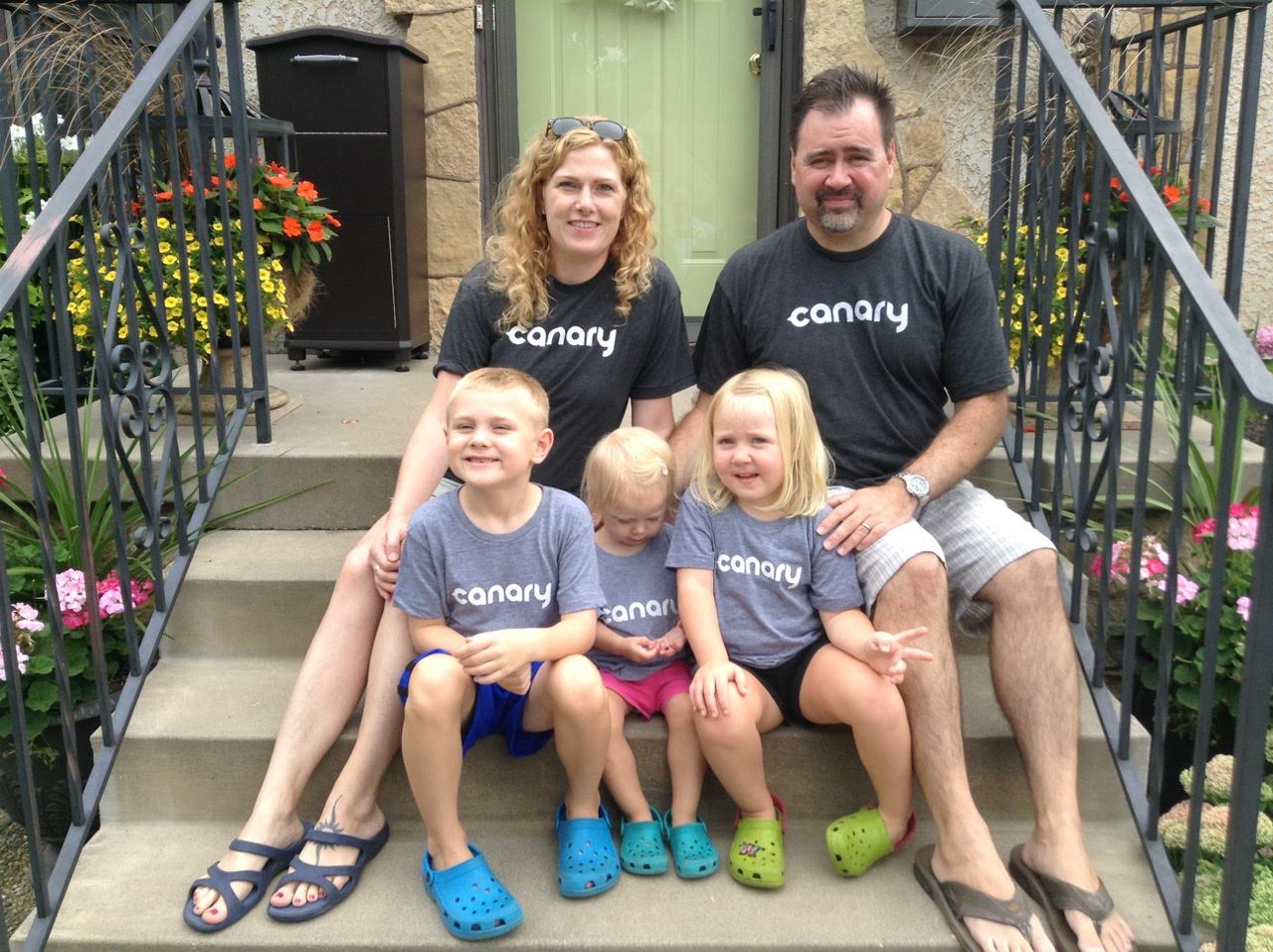 Robert Fecik of Minneapolis, MN was in bed reading. His wife, Kristi, lay beside him, their three kids (ages one, four, and seven) were tucked in and sound asleep in the bedroom next door. When Robert heard the noise of their back-garden gate opening, he nudged Kristi to wake her up.
Moments later, the doorbell was ringing, followed by heavy banging on the front door. Kristi opened the Canary app, and tapped to Watch Live from the family's Canary, which was downstairs facing the entrance to their home.
The thudding got louder before the Feciks saw the intruder kicking down the front door to their home, yelling: "Police!" The live-stream from Canary's camera betrayed the home invader's shout, as the Feciks watched an unkempt man enter their home, his shirt pulled over his head to disguise his identity.
Sounding the siren
Almost immediately, the couple sounded Canary's siren and made their way to the top of the staircase, shouting at the attempted burglar to get out of their home.
Burglar flees
Thankfully, the burglar was put off by the commotion, and quickly made a beeline out of the home, thanks to Robert's alertness and Kristi's quick thinking.
Recovering from the incident the following day, the Feciks shared the video and the details of the incident with the local police, and with their neighborhood community on Next Door, putting the community on alert.
Read the full report on KARE11 Minneapolis.
Many thanks to the Fecik family for sharing their story with us.
If a serious incident is captured by your Canary, you can get in touch with us by emailing stories@canary.is, or by calling 1-888-271-0121.
---
---