Caught By Canary Terms and Conditions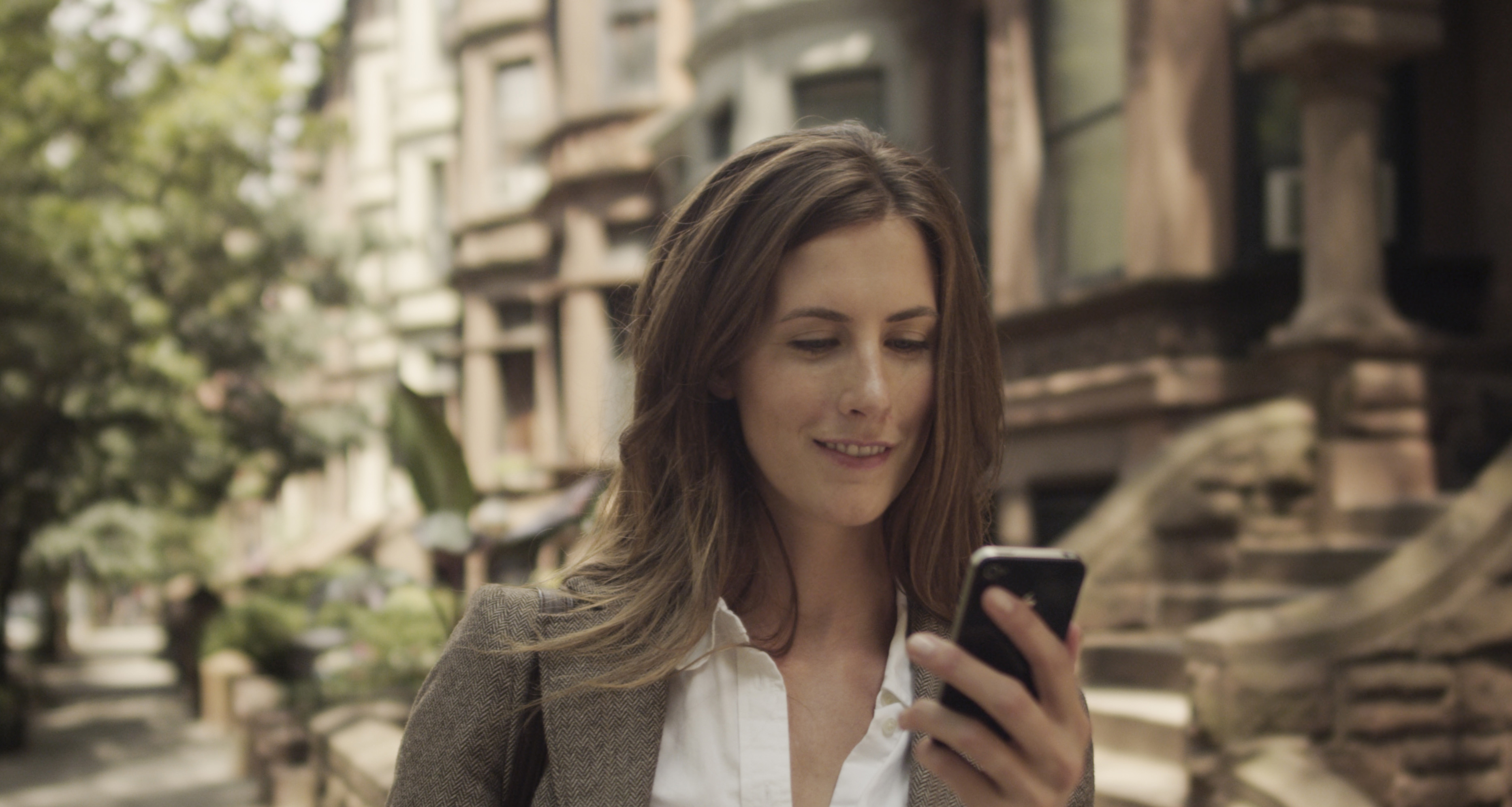 OFFICIAL RULES – #CAUGHTBYCANARY SWEEPSTAKES
Eligibility
Caught By Canary (the "Sweepstakes") is open to legal residents of the continental United States, the District of Columbia, and Canadian residents who are at least eighteen (18) years old at the time of entry. Employees of Canary Connect, Inc. ("Canary"), other companies associated with the Sweepstakes, and their respective parents, subsidiaries, affiliates, and advertising and promotion agencies, as well as the immediate family (spouse, parents, siblings, and children) and household members of each such employee, are not eligible to enter.
Sponsor
The Sweepstakes is sponsored by Canary Connect Inc. ("Sponsor"), located at 132 E. 43rd Street, Suite 552, New York, New York 10017.
Agreement to the Official Rules
Participation in the Sweepstakes constitutes entrant's full and unconditional agreement to and acceptance of these Official Rules, Sponsor's Website Terms of Service, and the decisions of the Sponsor, which are final and binding. Winning a prize is contingent upon fulfilling all requirements set forth, including agreeing to be interviewed by Sponsor for promotional purposes.
Sweepstakes Period
The Sweepstakes begins on June 22, 2015, at 9:00 AM Eastern Standard Time and ends on August 19, 2015, at 12:00 AM Eastern Standard Time (the "Sweepstakes Period" or "Entry Period"). Entries that are submitted before or after the Sweepstakes Period will not be eligible. Sponsor's computer is the official time-keeping device for the Sweepstakes.
How to Enter
To enter, users must download a video using the Canary app, and upload it to Facebook or Twitter, and share it with Canary (on Twitter by tagging @canary, on Facebook by uploading the video to Canary's facebook page) using the hashtags #CaughtByCanary and #Contest.
Limit three (3) entries per person/e-mail address. Entries received from any person in excess of the stated limitation will be void. All entries become the property of Sponsor. If you upload your video via your mobile phone, message and/or data rates may apply. Please consult your wireless service provider for more information. Sponsor reserves the right to remove any entry from Sponsor-owned or Sponsor-operated sites for any reason.
Drawings and Notification & Requirements of Potential Winners
Sponsor will select one (1) grand prize winner in a random drawing from among all eligible entries received during that Entry Period. The odds of being selected depend on the number of entries received. Sponsor will attempt to notify the winner within seven days of the applicable drawing. If the winner does not respond, Sponsor may select an alternate winner in his/her place at random from the remaining non-winning, eligible entries received during the applicable Entry Period.
Prizes
One grand prize winner will receive the following prizes: round-trip airfare from anywhere in the continental United States to the Bahamas and four nights accommodation. The grand prize winner will also receive one (1) Canary home security device with an approximate retail value of $249. Total value of prize package shall not exceed $5000. At least one entrant per week, and no more than five, may be randomly selected to receive Canary branded merchandise, while supplies last.
Any prize details not specified above will be determined by Sponsor in its sole discretion. No substitution, assignment, or transfer of the prize is permitted, except by Sponsor, who has the right to substitute a prize with another of comparable or greater value. Winners are responsible for all taxes and fees associated with the receipt and/or use of the prize, as well as all other costs and expenses not listed above. The prizes will be fulfilled after the conclusion of the Sweepstakes and be delivered to winners in the Fall of 2015.
Content Requirements
Entries that, at Sponsor's sole discretion, (a) contain defamatory statements; (b) include threats to any person, place, business, or group; (c) depict any risky behavior; (d) contain obscene, provocative, or otherwise questionable content; (e) or have been entered in any other promotion or published or distributed in any other media are prohibited and may be removed. Entries may not infringe or violate third party rights, including, but not limited to, copyrights, trademark rights, or rights of privacy and publicity, or contain any third party trademarks or logos (except those of Sponsor).
Entrant's Warranties and Representations
By entering the Sweepstakes, entrants warrant and represent that (a) the entry is an original work created by the entrant solely for entry in the Sweepstakes; (b) the entrant owns all rights to the entry; (c) all individuals appearing or heard in the entry have given their written permission to be featured and to grant the rights to Sponsor described in the "Sponsor's Rights to Entries" section below, and the entrant can make written copies of such permission(s) available to Sponsor upon request; and (d) the entry complies with all requirements of these Official Rules.
Sponsor's Rights to Entries
By entering the Sweepstakes, entrants (a) irrevocably grant Sponsor, its agents, licensees, and assigns the unconditional and perpetual (non-exclusive) right and permission to copyright, reproduce, encode, store, copy, transmit, publish, post, broadcast, display, publicly perform, adapt, modify, create derivative works of, exhibit, and otherwise use the entry as-is or as-edited (with or without using the entrant's name) in any media throughout the world for any purpose, without limitation, and without additional review, compensation, or approval from the entrant or any other party; (b) forever waive any rights of copyrights, trademark rights, privacy rights, and any other legal or moral rights that may preclude Sponsor's use of the entry, or require further permission for Sponsor to use the entry; and (c) agree not to instigate, support, maintain, or authorize any action, claim, or lawsuit against Sponsor on the grounds that any use of the Entry, or any derivative works, infringes any of the entrant's rights as creator of the entry, including, without limitation, copyrights, trademark rights, and moral rights.
Winners List
For the winners' names, available after August 21, 2015, visit http://blog-prod.canary.is/2015/06/22/termsandconditions/.
Grand Prize Winner:
Erica Lichstinn
Use Of Information
The information that you provide in connection with the Sweepstakes may be used for Sponsor's internal purposes and to send you information about Sponsor's products and special promotions but will not be provided to other third parties, except as necessary for the administration of the Sweepstakes, or as required by law or legal process. Entry constitutes consent to Sponsor's use of the entrant's name, likeness, voice, opinions, biographical information, social media handle, and state of residence for purposes of advertising and promotion in any media without further compensation or consideration unless prohibited by law.
General Conditions
In the event that the operation, security, or administration of the Sweepstakes is impaired in any way for any reason, including, but not limited to fraud, virus, bug, worm, unauthorized human intervention or other technical problem, or in the event the Sweepstakes is unable to run as planned for any other reason, as determined by Sponsor in its sole discretion, the Sponsor may, in its sole discretion, either (a) suspend the Sweepstakes to address the impairment and then resume the Sweepstakes in a manner that best conforms to the spirit of these Official Rules; or (b) terminate the Sweepstakes and award the prize at random from among the eligible, non-suspect entries received up to the time of the impairment. Sponsor reserves the right in its sole discretion to disqualify any individual it finds to be tampering with the entry process or the operation of the Sweepstakes or to be acting in violation of these Official Rules or in an unsportsmanlike or disruptive manner. Any attempt by any person to damage the website or undermine the legitimate operation of the Sweepstakes may be a violation of criminal and civil law, and, should such an attempt be made, Sponsor reserves the right to seek damages (including attorneys' fees) and any other remedies from any such person to the fullest extent permitted by law. Failure by the Sponsor to enforce any provision of these Official Rules shall not constitute a waiver of that provision. In the event of a dispute as to the owner of an online entry, the authorized account holder of the e-mail address used to enter, or associated with the social media account used to enter, will be deemed the entrant.
No Affiliation with Third Party Social Media Sites
This Sweepstakes is in no way sponsored, endorsed ,or administered by, or associated with, Facebook, Twitter, or YouTube. Any questions, comments, or complaints regarding the Sweepstakes should be directed to Sponsor, and not to any third party social media site, including but not limited to, Facebook, Twitter, or YouTube.
Release & Limitations
By participating in the Sweepstakes, entrants agree to release and hold harmless Sponsor, its parent, subsidiaries, affiliates, advertising and promotion agencies, other companies associated with the Sweepstakes (including any third party social media site such as Facebook, Twitter, or YouTube), and each of their respective officers, directors, employees, shareholders, representatives, and agents (the "Released Parties") from and against any claim or cause of action arising out of participation in the Sweepstakes or receipt or use of the prize (including any travel or activity related thereto), including, but not limited to (a) any technical errors related to computers, servers, providers, or telephone or network lines; (b) unauthorized human intervention in the Sweepstakes; (c) printing or typographical errors; (d) lost, late, postage-due, misdirected, or undeliverable mail; (e) any other errors or problems in connection with the Sweepstakes, including, without limitation, errors that may occur in the administration of the Sweepstakes or the processing of entries; or (f) injury or damage to persons or property. Entrant further agrees that in any cause of action, the Released Parties' liability will be limited to the cost of entering and participating in the Sweepstakes, and in no event shall the entrant be entitled to receive attorneys' fees. Entrant waives the right to claim any damages whatsoever, including, but not limited to, punitive, consequential, direct, or indirect damages.
Severability
If any provision(s) of these Official Rules are held to be invalid or unenforceable, all remaining provisions hereof will remain in full force and effect.
Disputes
Except where prohibited, each entrant agrees that any and all disputes, claims, and causes of action arising out of, or connected with, the Sweepstakes or any prize awarded shall be resolved individually, without resort to any form of class action, and exclusively by the appropriate court located in New York. All issues and questions concerning the construction, validity, interpretation, and enforceability of these Official Rules, entrants' rights and obligations, or the rights and obligations of Sponsor in connection with the Sweepstakes, shall be governed by, and construed in accordance with, the laws of New York, without giving effect to any choice of law or conflict of law rules (whether of New York or any other jurisdiction), which would cause the application of the laws of any jurisdiction other than New York.
---
---