Chicago Safe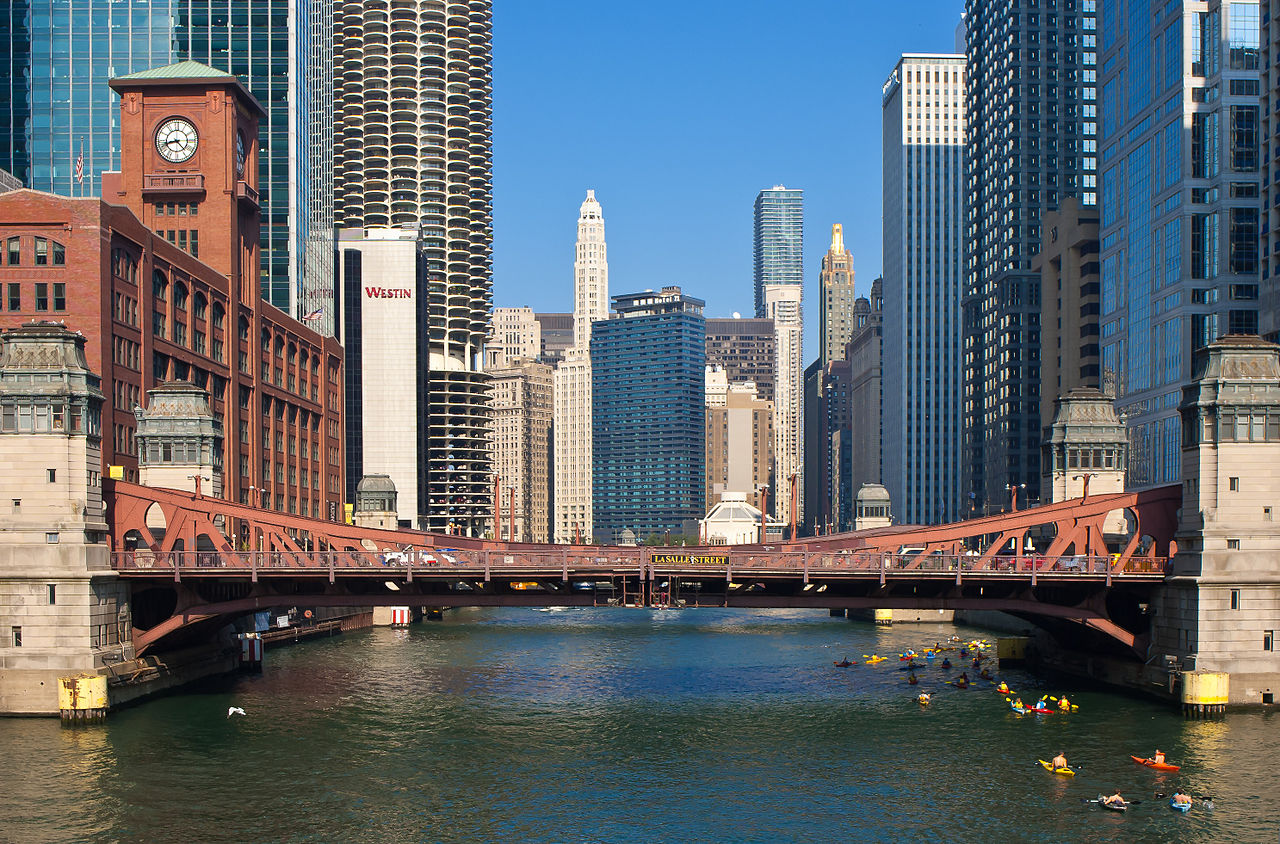 The last month has challenged people all across our country and beyond. Three devastating hurricanes. The tragic earthquake in Mexico City. We've heard from many of our customers in areas affected by these harrowing natural disasters and will continue to do what we can to help their recovery efforts.
Over the last two years, we've seen a different kind of challenge trend in one of the US's biggest cities—Chicago—where gun violence has dramatically increased and shows no signs of slowing down. The statistics are alarming: so far this year, of the more than 500 homicides in and around Chicago, 473 are attributed to shootings. Nearly every 2 hours someone is shot, and every 12 hours someone dies from gun fire. In 88% of gun-related homicides, no suspect has been identified. This is happening while other major cities are seeing declines in such crimes.
Chicago Safe
So we've decided to step in and try to help. We're not going to fix this issue, but we think we can give some families and people in areas most affected by gun violence and crime some additional security. And maybe along the way, we can inspire others to do more as well.  
So we've partnered up with local community leaders and Chicago Bulls point guard Kris Dunn, to launch Chicago Safe. We're starting this effort this Saturday with a donation event at Adam Clayton Powell Jr., Paideia Academy, where we'll provide 400 free Canary security devices to attending families.
We want to thank 7th Ward Alderman Greg Mitchell and his team for making this event possible and Kris Dunn for joining forces with us. Kris knows first-hand some of the underlying challenges faced by families, and kids in areas most affected by gun violence.
We'll also be offering a special discount on Canary devices for all Chicago residents. You can learn more and register to attend the event at canary.is/ChicagoSafe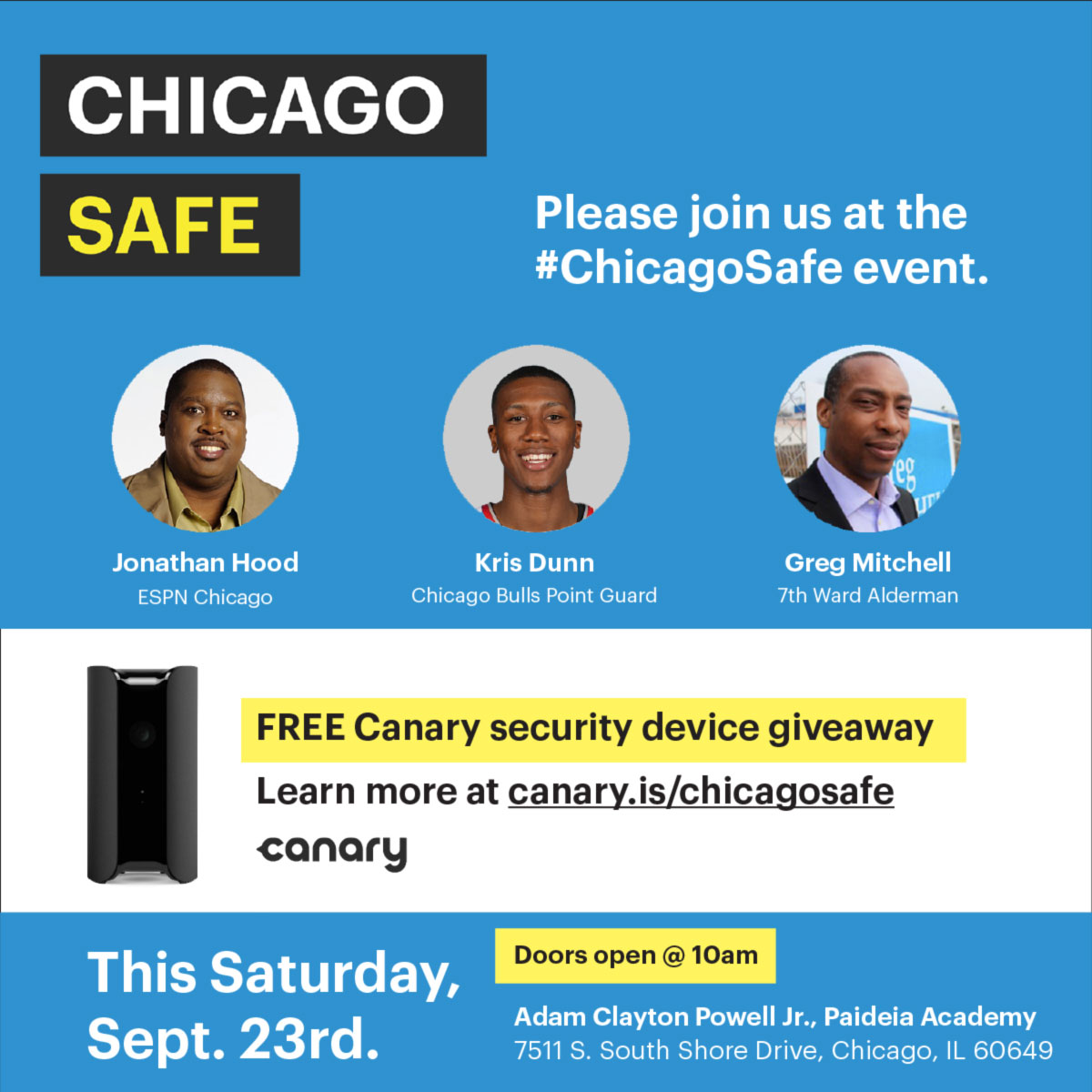 If you'd like support Chicago Safe or speak with someone at Canary about this effort, please email us at ChicagoSafe@canary.is
America Safe
While this is a new campaign, we've seen the impact we can have through providing security to those who need it most, and we'll announce more about America Safe in the coming weeks.  Over the last two years, we've donated more than 8,000 security devices across 50 communities through our Protect the Protectors campaign in partnership with State Farm. Our goal with PTP is to provide security to those first responders who keep others safe and are often called into duty on a moment's notice. See one story here.
We started Canary to give more people access to security. Many more people. When we launched, less than 20% of homes in the US had a security solution, in large part because the cost of ownership ($600/year) was prohibitive. And with that, it's safe to say that security hadn't reached the communities that need it most. Adam, our CEO, likes to say our job is to "commoditize ourselves." And while that might sound odd, particularly when we're so focused on building a product and experience that stands apart from others, he backs that up by adding, "because if we've done that, we know that security has reached millions of more people."  
We are fortunate to be in business where we can positively impact people's lives. We hear stories almost everyday about how Canary has helped someone—in small and sometimes profound ways. With Chicago Safe, we hope we can help more people and bring some more attention and support to an issue that needs our collective attention and support.
---
---