Person Detection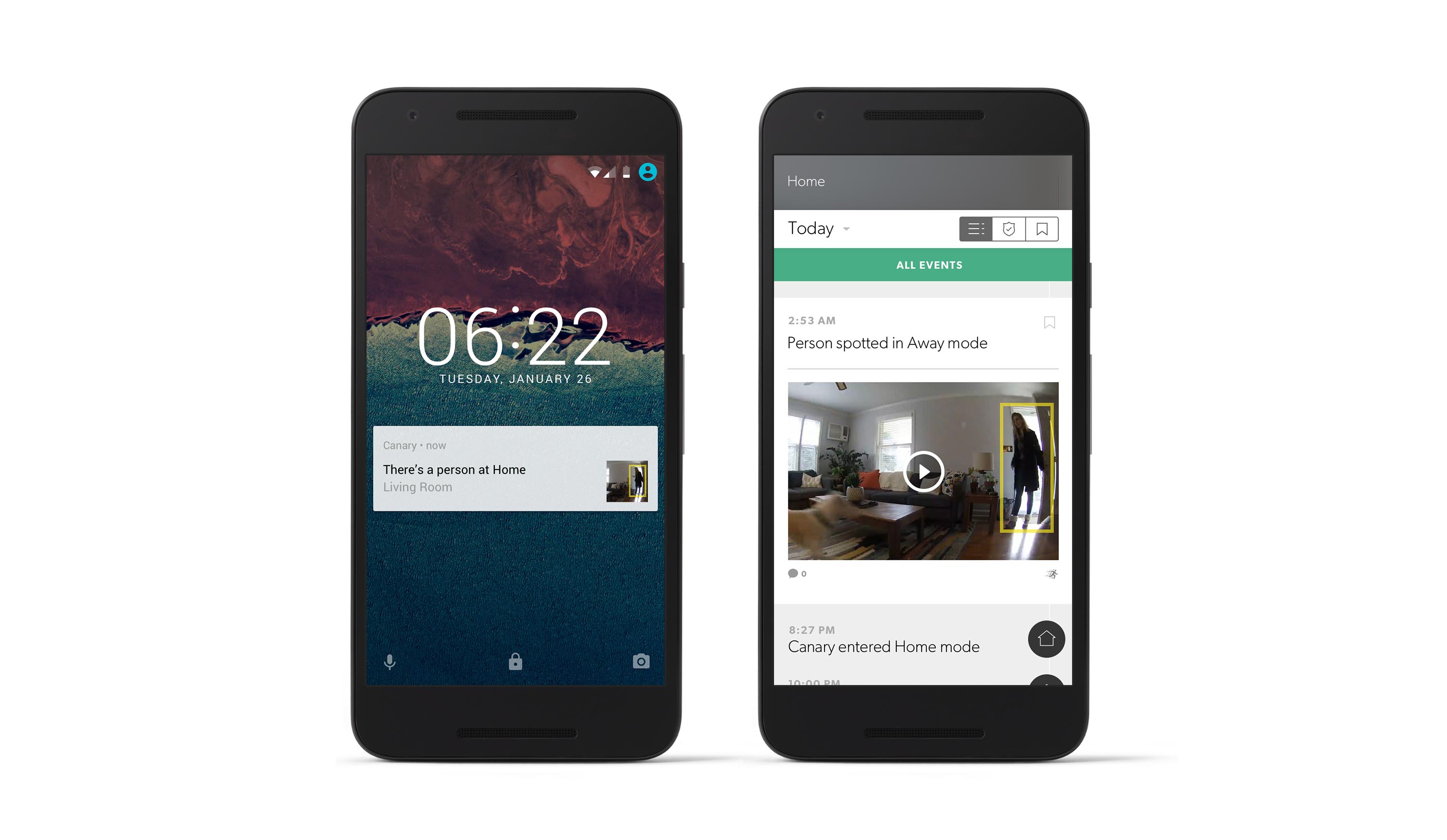 We recently announced that Person Detection was coming to Canary.
Starting today and continuing for the next two weeks, Person Detection will be rolling out for free to all Canary devices via a firmware update (3.0.0). This update does not require any action to be taken on your part.
With Person Detection on your device, Canary can distinguish between people and other motion in your home. If a person is detected by your Canary, Canary Flex, or Canary View devices, you'll receive a specific Person alert.
Person Alerts
Person alerts help you instantly determine whether a notification is something you should check on right away, or if it can wait. If your pet is wrestling with your pillows, it's probably not too urgent—but if you receive an unexpected Person alert, you'll want to check what's going on right away. Our artificial intelligence does the hard work to give you extra peace of mind.
Person alerts will be available across both our free service and Membership offering, to all Canary users with Canary All-in-One, Canary Flex, or Canary View.
How It Works
When your Canary is set to send motion alerts the notification will now specify if it has detected a person.
Person Detection uses a combination of on-device and cloud processing power to identify and distinguish people from other motion—the updated firmware on your device enables it to quickly analyze motion in your home and immediately determine whether to send a person alert.
Getting Set Up
You don't have to change any app settings or do anything to start receiving Person alerts. The latest firmware will roll out to devices over the next 14 days. Once updated, the next time your Canary device sees a person and is set to send motion alerts, you'll get a Person alert on your phone. A yellow box will appear on video thumbnails to identify where the person or motion was detected.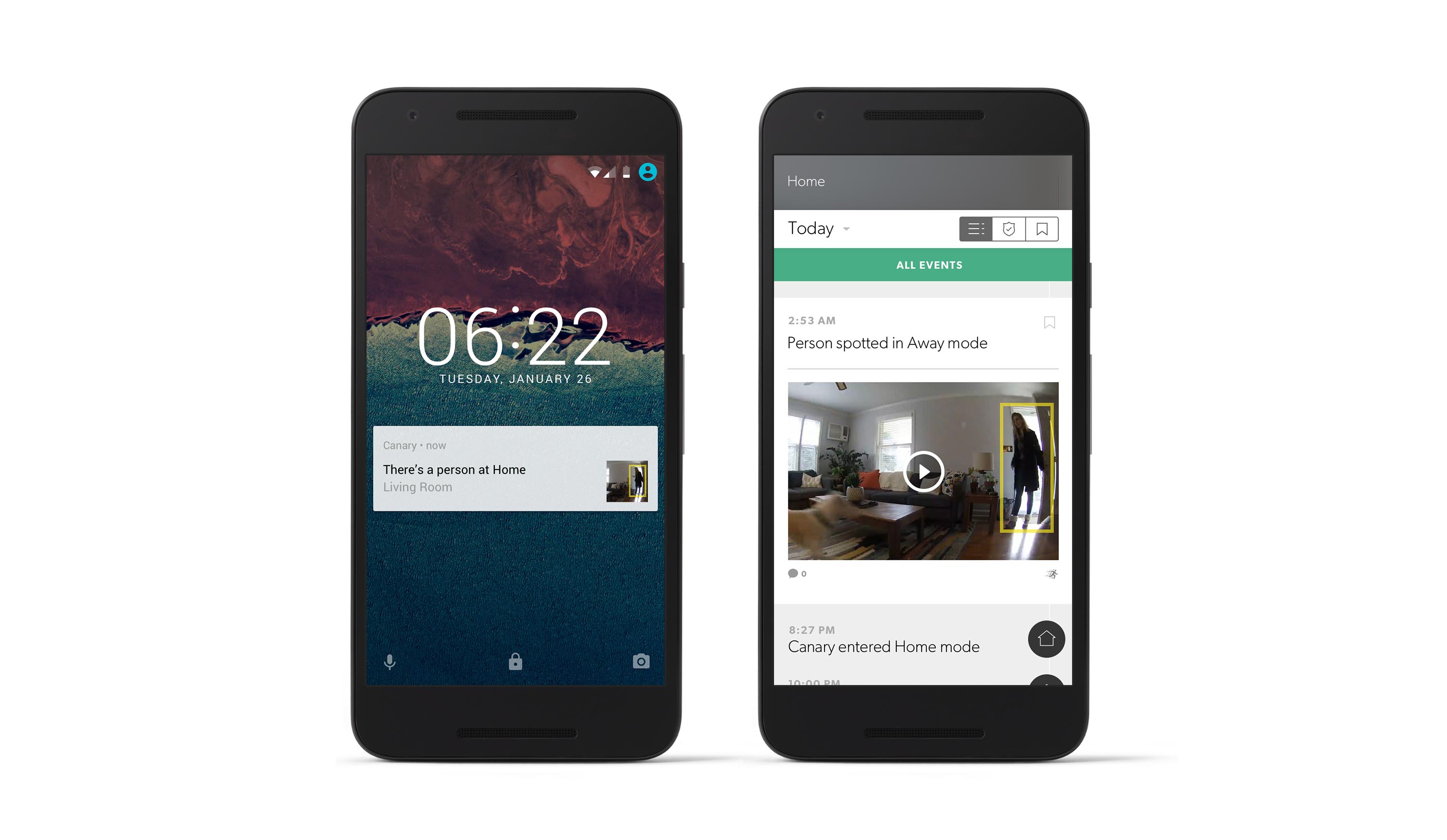 If you want to only receive Person alerts you can change your motion notification sensitivity settings. If you set your sensitivity setting to 3 or lower—you will only receive Person alerts. In the coming months, we'll be adding more customization tools and user interface enhancements to Person Detection, so make sure to keep your app up-to-date.
More to come
There's plenty more to come from Canary: our Amazon Alexa skill, which enables you to watch your Canary video through Amazon Echo and Echo Spot is expected to be available this week. And stay tuned for more announcements about Canary Vision and new AI-powered features like Package detection.
As always, we love to hear your feedback and feature suggestions, so get in touch on Facebook, Twitter, or by emailing us at happy2help@canary.is.
---