5 Reasons Why Motion Detection Is Important For Video Surveillance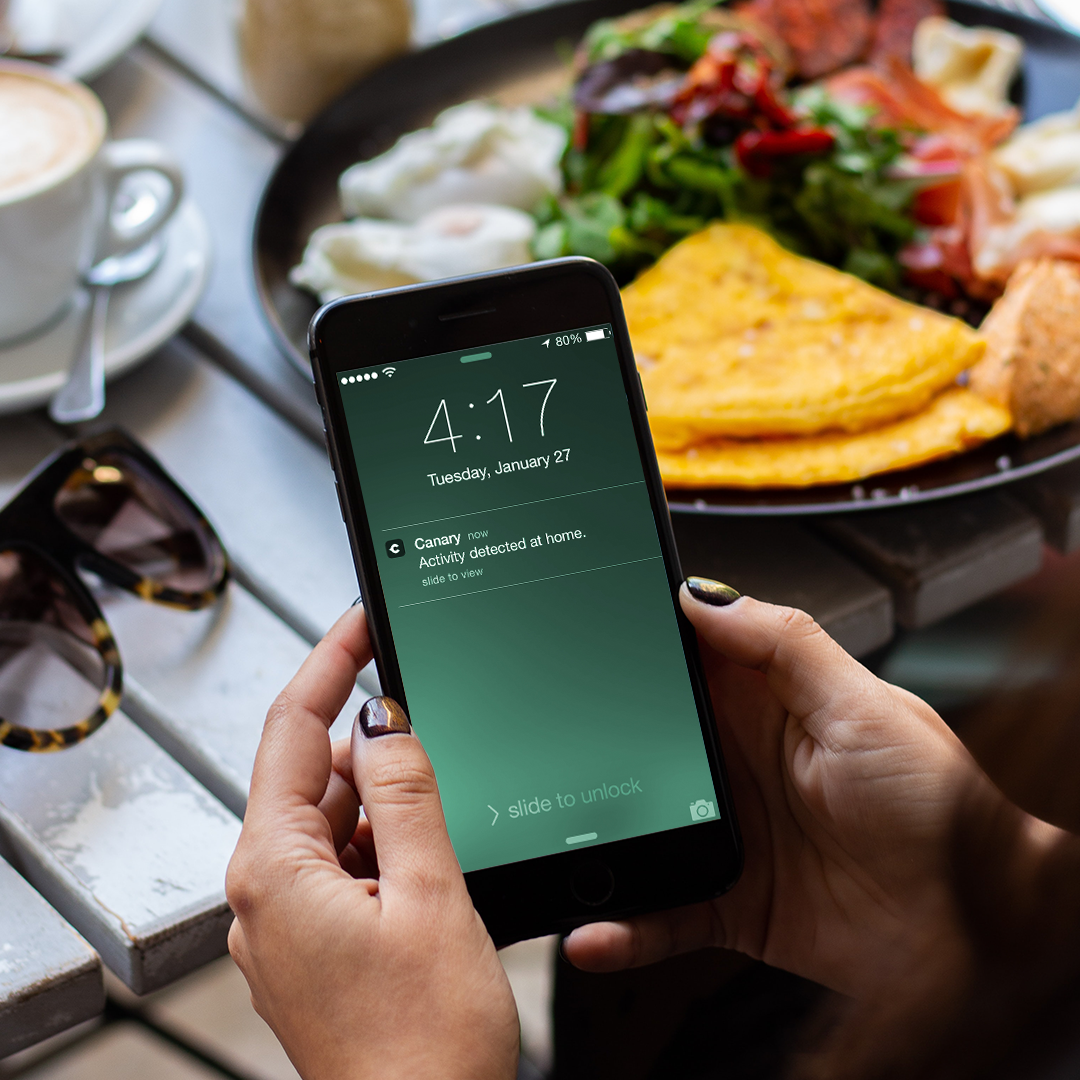 All modern home security systems offer a variety of useful features and functions, but none are as important as an integrated motion detector.
We've summarized the 5 reasons why a security camera with a motion detector should be included as part of your home security solution.
1. Caught in the act
One of the main benefits is burglary protection. The sooner thieves are spotted, the sooner the police will be at your door. Surveillance cameras with motion detection will immediately detect a movement and notify you via an app on your smartphone or email you if something changes at home.
2. Avoid unnecessary false alarms
Motion sensors can easily be adjusted to different sensitivity levels to avoid annoying false alarms, e.g. leaves moving outside a window. For instance, Canary's "masking" functionality allows users to exclude certain areas/zones in their surveillance camera's field of view. By creating a mask, you tell Canary that any motion in this area should neither be recorded, nor trigger a notification from the Canary app. Masks reduce the notifications you receive and the number of video events that appear on your timeline by ignoring areas that cause false alarms.
3. Everything in the view – even at night!
Canary's Two-way Talk feature allows pet owners to chat with their pets throughout the day- whether it's telling the dog to get To make sure no one sneaks past your home security camera when it's dark outside, a night vision function brings light to the darkness. With the help of infrared, your motion detector is able to detect unwanted movements, even in low light.
4. Protect your home with your phone
The Canary app allows you to check in on your home from virtually anywhere, just by using your phone. The app not only allows you to look into your own four walls whilst on the move, it also notifies you as soon as the Canary camera's motion sensors detect something. If an intruder is spotted by your security camera, a notification will be sent directly to you via the Canary app. It allows you to immediately check what's happening in the live stream and notify the police in the case of an emergency.
3. Cloud storage included
Even the smallest clues can help police work out a culprit. Image and sound recordings are backed up onto your cloud storage and can later provide crucial information to facilitate the successful capture of burglars.
Conclusion
A smart home is no longer a future dream. The technological advancements of the last decade have enabled a whole host of available functions that will make your home even safer. A motion detector is especially helpful in video surveillance solutions meaning that users are immediately informed about unusual events inside their own four walls, allowing them to respond quickly in the case of a break-ins.
Visit Canary and explore their indoor and outdoor smart home cameras to start protecting your home and loved ones today.
---
---