Fire Yourself: How to be a Successful Co-Founder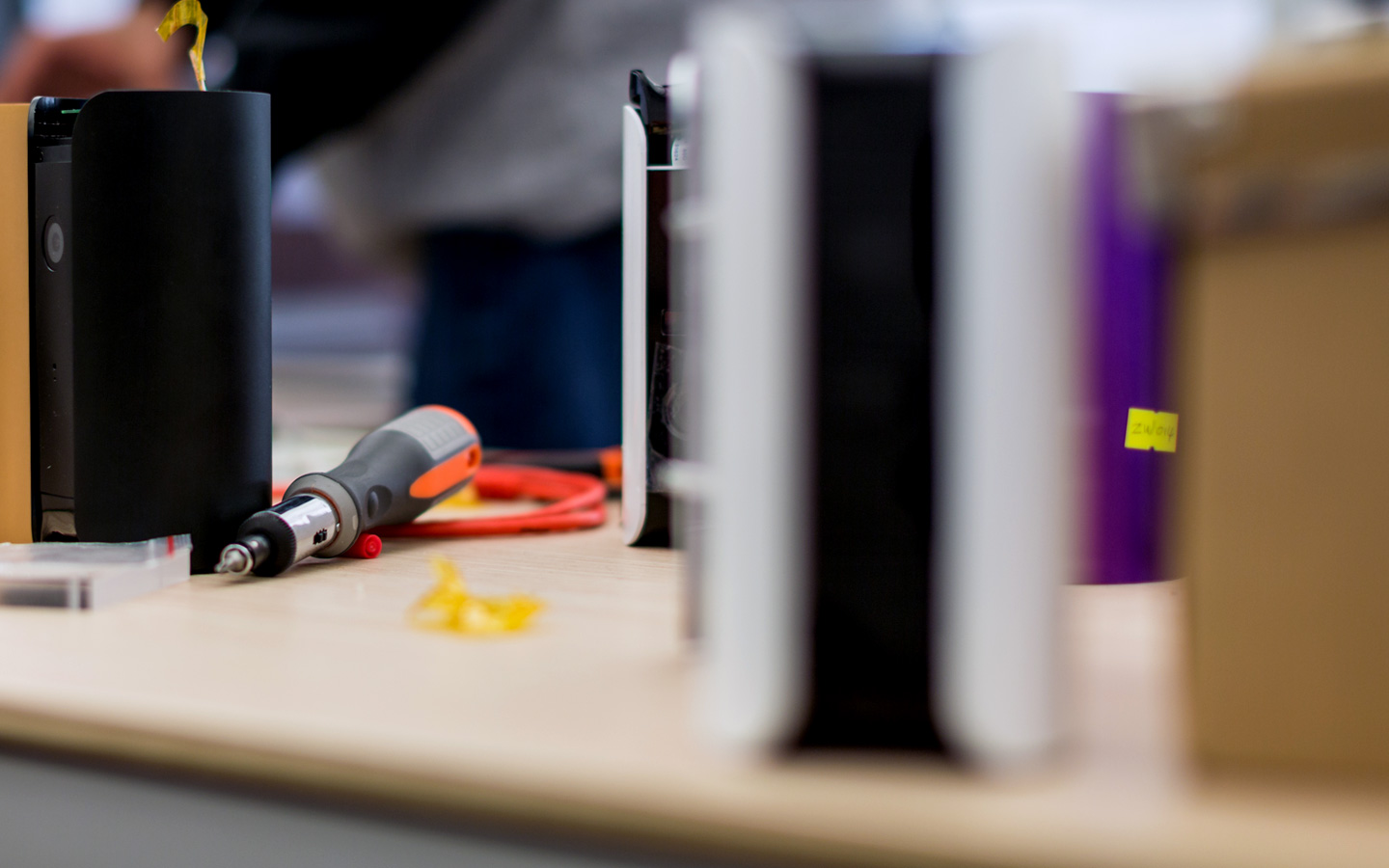 When you co-found a startup, you know certain elements are crucial. A great concept that meets a pressing need. A solid founding team. An insane amount of tenacity. It's only later you realize that creating an organization is as much an exercise in building a strong company as it is in self-awareness.
In order to fully support your startup and make it a real success, you need to understand your own capabilities, including your personal strengths and weaknesses. You must define your role, even if it's as broad as "technical co-founder." You have to know your high-level responsibilities at each phase of development and execute them with the same focus and intensity that more functional tasks require.
And occasionally, you have to use all that information to fire yourself.
When I co-founded Canary with Adam and Jon, we were clear on the roles we would play, especially since the division of responsibilities aligned perfectly with our skill sets. Jon's design experience and Adam's security/operations background complemented my past work in engineering, and I knew that walking in the door, I'd be architecting and building our entire Canary prototype, embedded electronics, firmware, and software.
Although I was busy tackling the myriad day-to-day challenges of being a founder, I was confident in my ability to handle our embedded software development. It's something I enjoy doing, and a project I was looking forward to working on.
At the same time, we realized an immediate need for a lead electrical engineer, a person dedicated 24/7 to guiding hardware development and fleshing out the manufacturing process. As a small crew, Jon, Adam, and I knew there was one person who could even begin to assume the role—me.
If you want to achieve real personal and professional success, fire yourself regularly.
Here's the truth: while I can oversee hardware and manufacturing (and I did, although thankfully, not for long), I self-identify as a software engineer. In fact, right around that time, I was featured in a VentureBeat round up of five software developers working on hardware applications.
Software and embedded systems are in my blood, and it's what I resonate with. Even still, I knew it was time to delegate or drown. I could stick with my comfort zone, or step decently far out of it to help move the company forward. I never thought I'd fire myself as a software engineer in favor of overseeing hardware, tooling, and manufacturing, but there I was, giving myself a pink slip for my old role.
There's an old saying that goes something like, "they call it hardware because it's hard." I couldn't agree more. When I transitioned into my new role as Canary's lead electrical engineer, I knew it was not because I was stellar at electrical engineering, but because my background in military embedded systems made me the team's most qualified engineer at the time. I did my best to guide design and review schematics with our team of engineers in China, but I knew there was a better solution.
Luckily, that VentureBeat article and Canary's growing public profile attracted the attention of some incredible electrical engineers. I was thrilled to bring that talent on board—and issue myself some more walking papers.
This was the second time I fired myself at Canary, and this time, it was to make room for someone who was just plain better at the job. It was an obvious decision.
These days, my role is to make sure the organization has what it needs to deliver an excellent product by unblocking the team and putting out fires. Soon, I'll need to shift my focus toward crafting an architecture that supports a family of Canary products. And each time I entrust my former tasks to capable hands and embrace a new position, I feel more confident in my ability to bring Canary to where it deserves to be.
In my world, giving myself the axe has become the ultimate sign of positive forward motion. As you and your organization grow, I advise you to self-assess honestly, shed your former responsibilities, trust your team to execute, and allow yourself to embrace bigger-picture tasks.
If you want to achieve real personal and professional success, fire yourself regularly.
---
---