Canary Backer and Pre-Order Update — November 20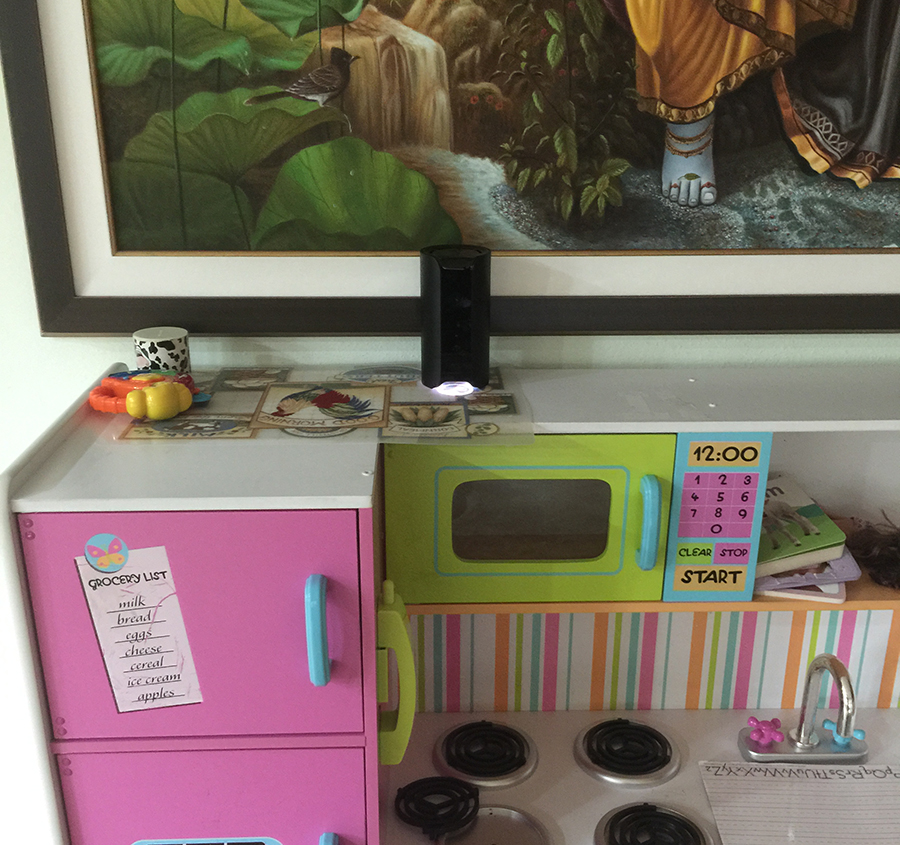 Hi Canary supporters,
Thanks to all of you who responded to our last update on Facebook, Twitter, and on our blog. We love hearing from all of you, and it's great to see how many of you care as deeply about Canary as we do.
There are three things we heard consistently from you this past week:
You would love to feel even more connected to us in this stage of the product development through more frequent updates.
You want to hear feedback from some of the people who received Canary in the first shipments and are now using and testing the product.
You're interested in learning more about the engineering challenges that we're working through on the software side as we continue to test and slowly roll out devices.
We'll do our best to deliver on all three of those requests. As for updates, we plan to start sending weekly check-ins to share progress, news, and stories. For those of you who are curious about when your unit will ship, we aren't posting a specific shipping schedule yet because we need to work through some key software issues so that when we do provide a schedule, it's accurate. One of the more specific engineering challenges that our team has been working through is improving the embedded software for our ambient light sensor. If you're interested in diving into the details, please take a look at this recent engineering post on our blog.
Since the moment devices arrived in people's hands, we've been soliciting feedback and learning how people are using Canary in the real world. To invite you all into this feedback loop, we wanted to share some select questions, answers, and photos from the initial few hundred Canary users:
Where in your home did you set up your Canary?
"I placed the canary on my tv stand in my living room/kitchen split since it covers the whole area and is also next to the front door. This is where most things will happen for my apartment, my dog is either here or on my bed in my room. When he's not there, it has proved perfect only capturing when movement has occurred. I was hoping to use this spot to capture the whole front of the apartment and so far it works perfect."
"I set up the canary on a leaning bookshelf in my living area of the condo. It is there because it is easily able to see down the hallway into the bedrooms and also can see anyone entering the front door. It also is able to see most of the couch as well."
"The device looks out on the most-trafficked location in our apartment. Its wide-angle lens easily catches the area in its view. Importantly, its field of vision encompasses the cats' path as they go back and forth between beds."
"I set it up in the place where most of my rooms intersect and most of the activity goes on in my home. My living room intersects with the master bedroom, kitchen, entryway and people coming from upstairs. It catches the most activity in the house and would be a prime spot to see people moving in the house. If I had more than 1 I would probably space them out among the 3 entry ways for better home security, but this vantage point gives me the best ability to monitor my family while I'm away from home and makes it more interesting to interact with."
"I put it in the Kitchen/play area since the rooms are connected and can see both rooms due to the wide angled camera."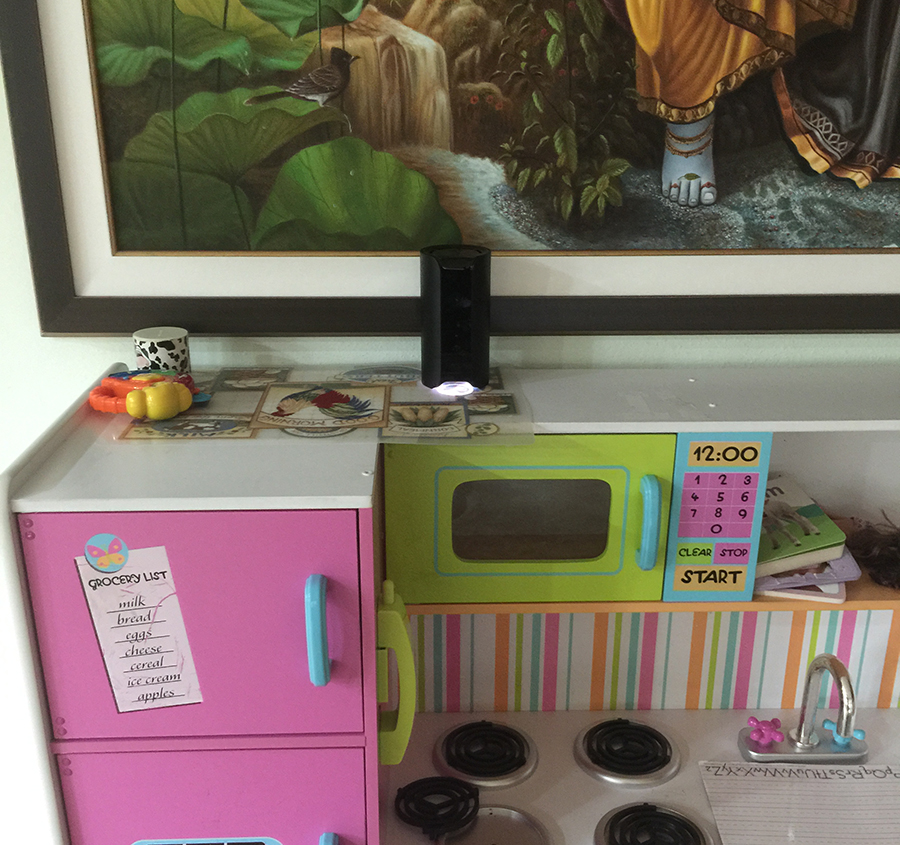 "On the fireplace mantle below the flatscreen TV. We have an open floorpan and with the wide angle camera, the Canary sees a good majority of the house here."
"I set it up on my office desk because it looks out to most of my bedroom."
"In the entry way so that it sees the front door as well as parts of the living room."
How does Canary integrate into your home?
"I love the look and feel of the Canary. Mine looks like a wireless speaker. It blends well and I know I will fool many people. I really like the appearance, it's a glossy black color and it looks like a high quality device. The size is also perfect, not too small nor bulky."
"The modern appearance of a sleek black device seems a bit out of place with my wife's decor. But I like it! Don't change it!"
"The device blends in well and isn't noticeable, we often even forget its there. We've also had people over to watch our son while we were gone and they never noticed it was there, which is perfect for a home surveillance system. It looks like a premium device, feels like a premium device, but doesn't stick out as being obvious in its function."
"The canary doesn't look like a camera, it can be hidden in plain sight."
"I also have the Black Canary coming, I am going to put the black Canary on the mantle and put the white Canary in another room."
What effect has your Canary had so far on the way that you interact with the people and/or pets in your home?
"It has been great to have in the home as I am able to keep an eye on my dogs when no one is home. It has also given me peace of mind because I own valuable electronics and now I feel safer been able to keep an eye on my home."
"I don't really use it to keep track of pets (I don't have any) or my wife and I, but with the geofence feature to automatically arm the system and alert me in case of movement at home when no one is supposed to be there."
"I set it up in Armed mode and go to work. I get notifications when my son plays Xbox in the same room. I would call him and say that I am watching you :). It is fun."
"I love the peace of mind being able to see when there are people home and activity is detected."
"Overall it has allowed me to more closely monitor what's going on around the house and to be more aware of when the house is empty. It has been useful to keep an eye on the house when away for vacation as well."
"The device has provided me with the ability to not only monitor my home, but to also see who else was home when I'm away. In addition, it provides safety assurance knowing that I would receive notifications for any activity that is detected."
"I have used the Canary to view what is happening with my children and babysitters when I am not home. When I heard my 2 year old crying one evening by watching the Canary "live" footage, I cancelled my plans to go to a store and came directly home."
Moving forward
There are many important improvements being made to the software by our engineers here in NYC. Meanwhile, production of the units continues at our factory. As we mentioned last week, we plan to update you with more detailed shipping plans for each of your units as soon as we are confident in what that schedule will be.
Stay tuned for next week's update!
– Adam, Chris, and Jon
---
---