Canary Backer and Pre-Order Update—December 5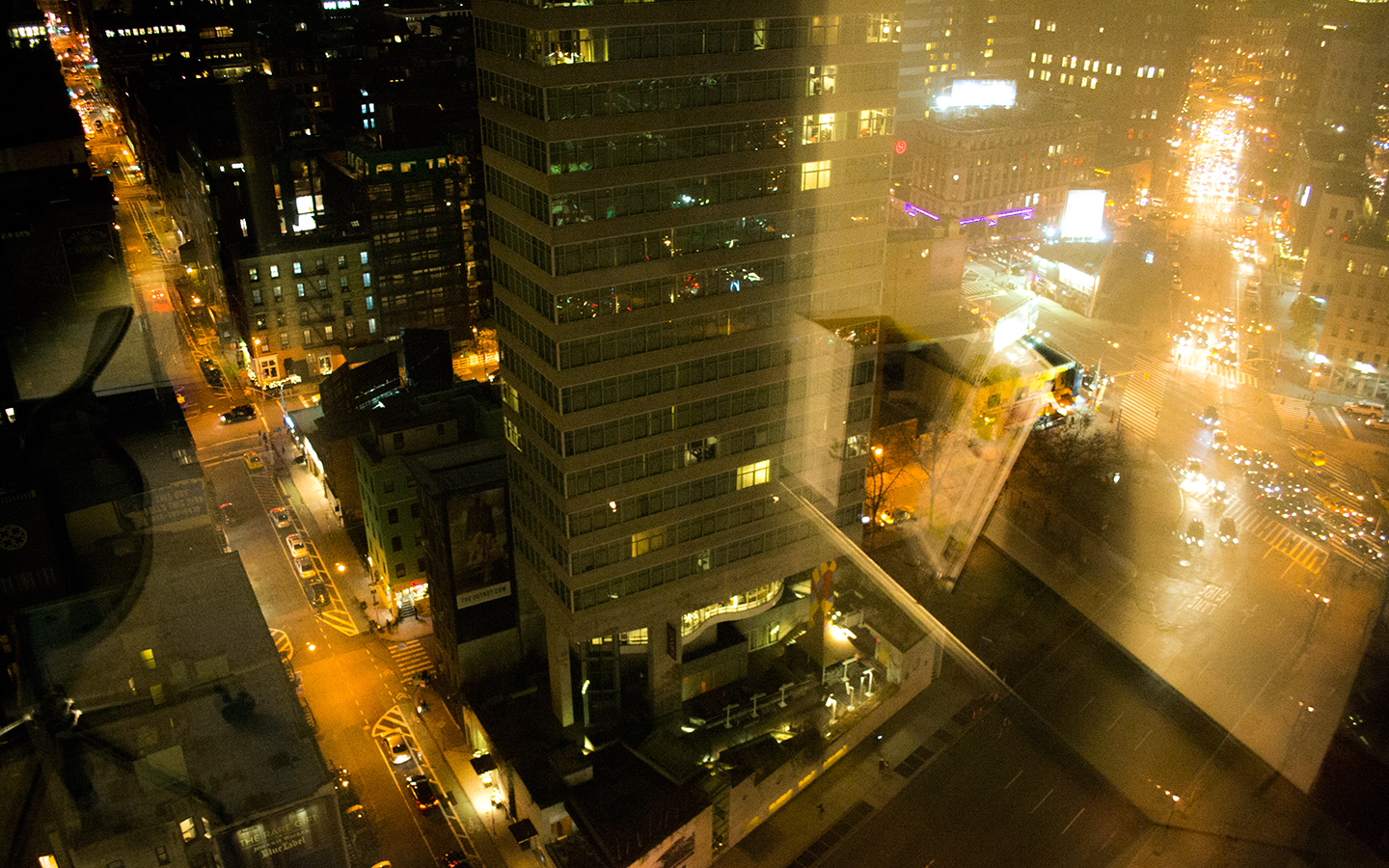 Hi Canary friends and backers!
It's a late night in New York City as I write this update. I'm here at the Canary headquarters along with many of my fellow team members—mainly engineers at this late hour—working to get Canary ready for all of you. As I sit here with the backdrop of the city skyline out the window, I can't help but pause for a moment to consider why we're doing what we're doing. And why so many of you choose to support us in this effort.
More than 8 million people call New York City home.
And this city, like all cities across the globe, isn't just full of crowds of people—it's full of unique individuals. People from all walks of life, in a multitude of living situations, with a wide variety of economic differences and personal circumstances. We're all so different, yet there are inherent human needs that we all share. The need to be safe. To feel secure. To know that when we open our door at night that everything inside is just as we left it. The need to be connected to our families and our loved ones. The need to be looked after and to look out for each other. And we all share the fundamental need to have a place we can call home—and the means to protect it.
We built Canary because we believe that these needs deserve to be filled. And that technology, if designed with a human-centered approach, has the power to change lives by addressing them. Canary isn't just a piece of hardware. Or the next hot gadget. It's more than that. It's a product that answers basic, fundamental, human needs.
Canary is not only something you put in your home, it's a way to take your home with you.
As I look out over the city tonight, and then over at the engineers next to me, I feel inspired. I'm inspired by the efforts of my colleagues. Brilliant men and women that have come together to build something that will actually improve lives.
And I'm inspired by you–our community. By the fact that you chose to join us on this mission. To democratize home security and create a whole new way of connecting to our families and our homes. We're doing this together, and it's a beautiful thing.
I was planning to share some more feedback from our current users in this week's update, but instead I'd like to give you a sneak peek at the Canary mobile app. We spent over a year building and perfecting the physical product—it's been an enormous feat and an incredible accomplishment. But throughout that time we've given as much attention to the details of our mobile app experience—designing, testing, and iterating to create something that we are truly excited to share with you. And the result is something that the team and I are incredibly proud of.
The Location Dashboard
When you open the Canary app, you aren't just accessing a camera feed, or looking at sensor readings—you're getting a complete view into your home. For that reason we designed the main screen of the app to provide you with this holistic snapshot at a glance, without being overwhelming.

From here you can dive deeper into various aspects of your home. Tap Watch Live to see a live stream of HD video and audio. Tap the current temperature, humidity, and air quality to view HomeHealth™ history. See which family members are home and tap for quick contact options. Tap the current mode to manually arm/disarm or turn on Privacy Mode.
Using multiple Canary devices
If you have multiple Canary devices set up in your apartment or house (e.g. one Canary in your living room and another Canary in your bedroom) we made it easy to navigate from one to the other. Just swipe left/right anywhere on the Location Dashboard to switch between devices. Note that the dynamic background image of the Location Dashboard is specific to the device you are currently viewing.
The Location Timeline
If you swipe up anywhere on the Location Dashboard you will see a timeline of activity from your home.
The Location Timeline captures everything important that happens in your home—organized by day. It shows when people come and go; when the system is armed and disarmed; when the temperature, humidity, or air quality is unsafe. It displays motion-activated events that Canary records, with the option to bookmark ones you really care about so you can come back to them again later.
To see some of this come to life a little more, I thought I'd share a few videos.
Watching Live (in night vision mode)
Here's a video showing a live stream from a Canary in night vision mode. Also, you can see the emergency options that are easily accessible from the Watch Live screen: sound the siren (built-in to the device) or make a call to emergency services near the home.
Viewing a Saved Video
In this video you see a saved event that Canary captured using motion-activated recording.
Full-Screen View
If you turn your phone sideways, Canary displays the HD video full screen. Here's the same clip as above in landscape view.
Much more to come
These videos just scratch the surface of the Canary app, but hopefully give you a better idea of the quality and experience that it will provide. In next week's update we will share more feedback from early users and details on the engineering work we're doing at this point. Stay tuned. And again, thank you for choosing to be a part of the Canary community—we're so excited for all of you to begin using your own Canary device(s) soon.
– Jon
PS: Remember, if you're planning to give Canary as a gift this season fill out this form now and we'll send you a special holiday gift card.
---
---