Security You Can Trust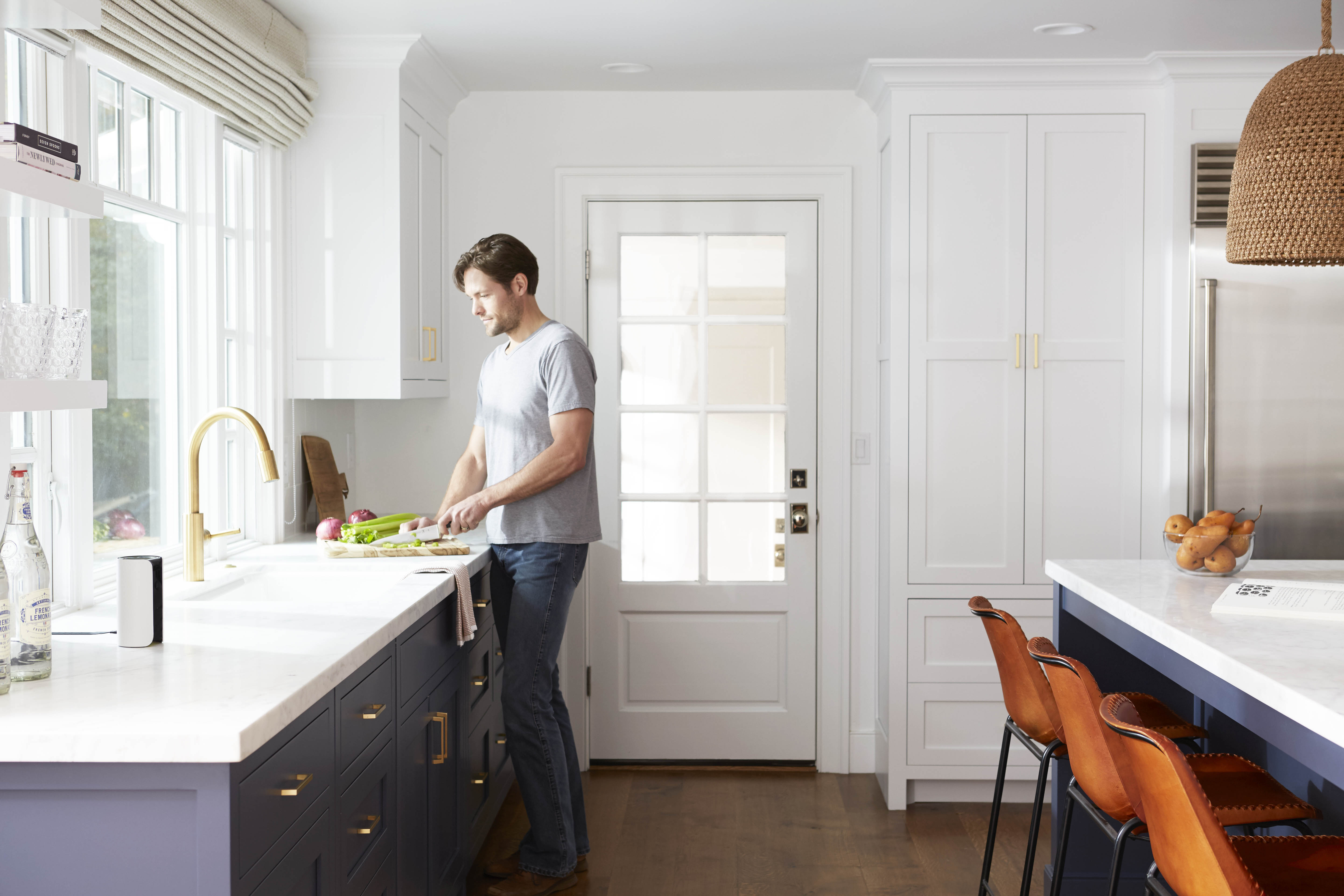 It may not always be as prominent or as exciting as new hardware or a game-changing software update, but less visible features like data security are fundamental to all internet of things devices. If we're asking you to bring Canary into your home, we have a responsibility to design products you can trust.
It's why we have a privacy setting in Canary that completely disables the camera and microphone, it's why we automatically encrypt all audio and video from your device, and it's why we consistently and rigorously test our devices to ensure we're doing everything we can to keep your data secure. You've put your trust in us, and we owe it to you to put the hard work in to ensure your data is secure.
Just recently, we were awarded the first ever IoT security certification from ICSA labs, an independent security testing firm.   
Second to None
And now, Network World, after rigorously reviewing 7 internet-connected cameras for security vulnerabilities, determined that Canary was the only device that met their security standards.
Network World's article goes into great detail on their tests, and you can review their findings right here.
According to the article: "One camera, the Canary, stood head and shoulders over the field in baking security into its product design. The Canary camera runs no services onboard, removing a whole class of attacks in which intruders try connecting to the device. And users cannot disable its automatic firmware upgrades, something we'd like to see in every device."
In layman's terms: because all of Canary's processing is done on the cloud and not the device itself, it means Canary is much less vulnerable to attack than the other networked cameras that were tested.  We specifically designed Canary to minimize the attack surface, and ensure that your data is kept safe, and Network World concluded that Canary has "a more rigorous designed-in approach to security than we saw in any of the other cameras."
Other cameras tested had significant security vulnerabilities,  such as allowing logins with no password required, or the use of outdated versions of security protocols that make it easier for nefarious actors to gain access to your camera, and data.
The Little Things
Other aspects of Canary that Network World praised were some simple security practices that begin right after you take Canary out of the box, such as making users choose a strong password for their account, and a mandatory firmware upgrades right after setup.
Making firmware updates mandatory is not something the other cameras in this study did [and in truth, it adds an extra 60 seconds to the setup process], but it helps us ensure that your Canary devices are always running the latest and most secure firmware available, taking advantage of recent technological developments to make your device even more secure (and often also adding some nice feature updates too!).  
Never Stop Testing
These are just a few of the things that we built into Canary to ensure you and your loved one's data is secure, as we kept security first and foremost in our plans when designing the product. As Network World mentions: "Canary shows that it is possible to design security into a relatively low-cost device. Security is ultimately a process, not a product, and by thinking about security in all aspects of camera design, from initial setup to daily use." We couldn't agree more.
We're proud to have been singled out by Network World in their tests: while data security may not always be the most exciting thing to highlight,  it's one of the most important things we can do to earn and keep your confidence. We always have and will continue to do our utmost to ensure the security of your devices and your data, so you don't even have to think about it, knowing that with Canary, you already have security that you can trust.
As always, we love to hear from you—so leave a comment below, get in touch on Facebook or Twitter, or shoot us an e-mail to support@canary.is.
---
---