Canary and Google Assistant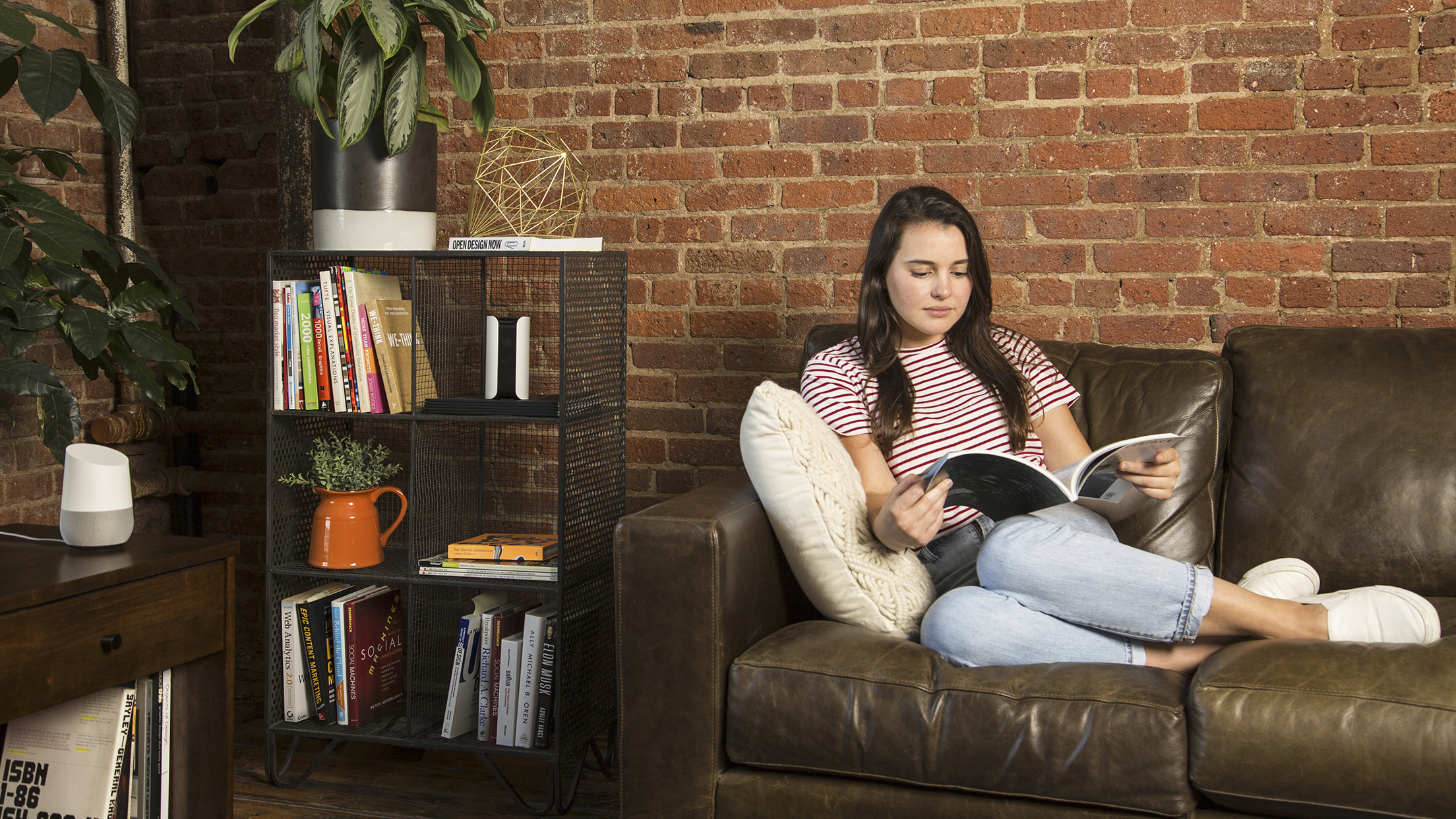 At Canary, we've always focused on making security seamless. Geofencing enables Canary devices to auto-arm and disarm without a keypad. Embedded phone numbers in the Canary app connect you with first responders when you need them. Enhanced Watch Live provides a real-time view of your home from anywhere.
Today, we're excited to announce a brand new seamless experience for all Canary users.
Canary is now integrated with Google Home and Google Assistant, enabling voice-activated access to information from your Canary devices. You'll now be able to talk to your Canary all-in-one or Canary Flex to get critical HomeHealth or battery information without fumbling with your smartphone—just say: "Ok Google".
Over the coming weeks, we'll continue to roll out additional functionality to provide location information and enable siren activation. Read on to learn more about Canary and Google Assistant.
Ok Google: How's it work?
When considering our first integrations with Google Assistant, we were determined to create meaningful enhancements that didn't compromise the core values of home security for the sake of adding features. Crucially, we wanted to avoid scenarios where Canary could be disarmed or compromised by an unwanted intruder, or someone outside your home.
Right out of the gate, Google Assistant supports both Canary and Canary Flex with access to HomeHealth Technology and battery information, respectively. Just say, "Ok Google, ask Canary for the temperature at home" or "Hey Google, ask Canary how much battery Flex has."
Here's just a few examples of commands that this new integration supports:
"Ok Google, ask Canary how hot it is in my Apartment?"
"Ok Google, ask Canary how much battery my Canary Flex has left?"
"Ok Google, ask Canary for the air quality in The Den?
Try it out for yourself and let us know what additional functionality you'd like to see between your Google Assistant and Canary device or devices. We're already working on new commands that will let you ask when a member has arrived or left home, and help you better manage your home security.
How it works
Google Assistant can identify the names you've assigned any devices and locations in the Canary app. Whether you have one device at a single location or multiple devices across multiple locations, the integration is smart enough to get you the information you need.
For example, if you have a single Canary all-in-one and only one location, just say "Ok Google, ask Canary what the temperature is at home," and you'll get your answer.
But if you have more than one device, you can cut right to the chase with a more specific command such as "Ok Google, ask Canary what the temperature is in The Den." Even if you don't specify a device by name, Google Home will be sure to ask you which one you're asking about.
The same goes for Canary owners with multiple locations. If you don't specify which location you want information for, Google Assistant will be sure to ask, or you can specify the location in your initial command.
For more information on how it all works together, visit our Help Center for some tips and tricks.
We can't wait for Canary owners to get chatty with their Google Home devices and Google Assistant! We'll be introducing even more smart home integrations soon, so stay tuned for updates coming down the pike.
---
---